Chengdu Art Troupe Celebrates Spring Festival at UN Peace-keeping Camp
Post Date: 2018/02/27 18:54
Share to:
On February 13 (local time), the Chengdu Tianfu Culture Art Troupe celebrated the traditional Chinese Spring Festival at a peace-keeping camp in south Lebanon.
The event, co-organized by the Ministry of Culture of the PRC and the Chinese Embassy in Lebanon, attracted peace-keeping troops from different countries in the area. It was the first time for the UN Interim Force in Lebanon to attend such a grand cultural program.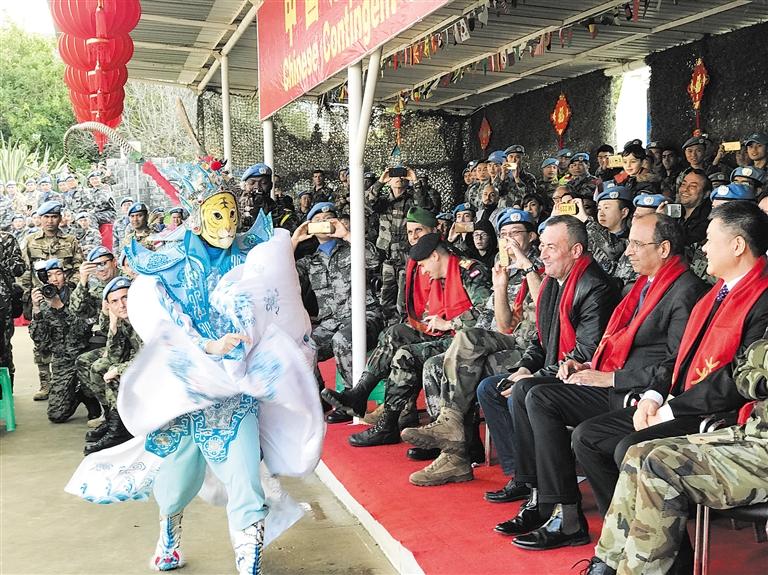 During the past days of the 2018 Chinese Spring Festival, 8 art troupes from Chengdu staged cultural shows in 10 countries and regions, including the US, the UK, South Korea, Mongolia, Jordan, Turkey, Morocco and Sri Lanka, etc.
Mr. Wang Kejian, Chinese Ambassador to Lebanon, spoke highly of the event and called it as the most fascinating and successful performance for UN peace-keeping force in recent years.