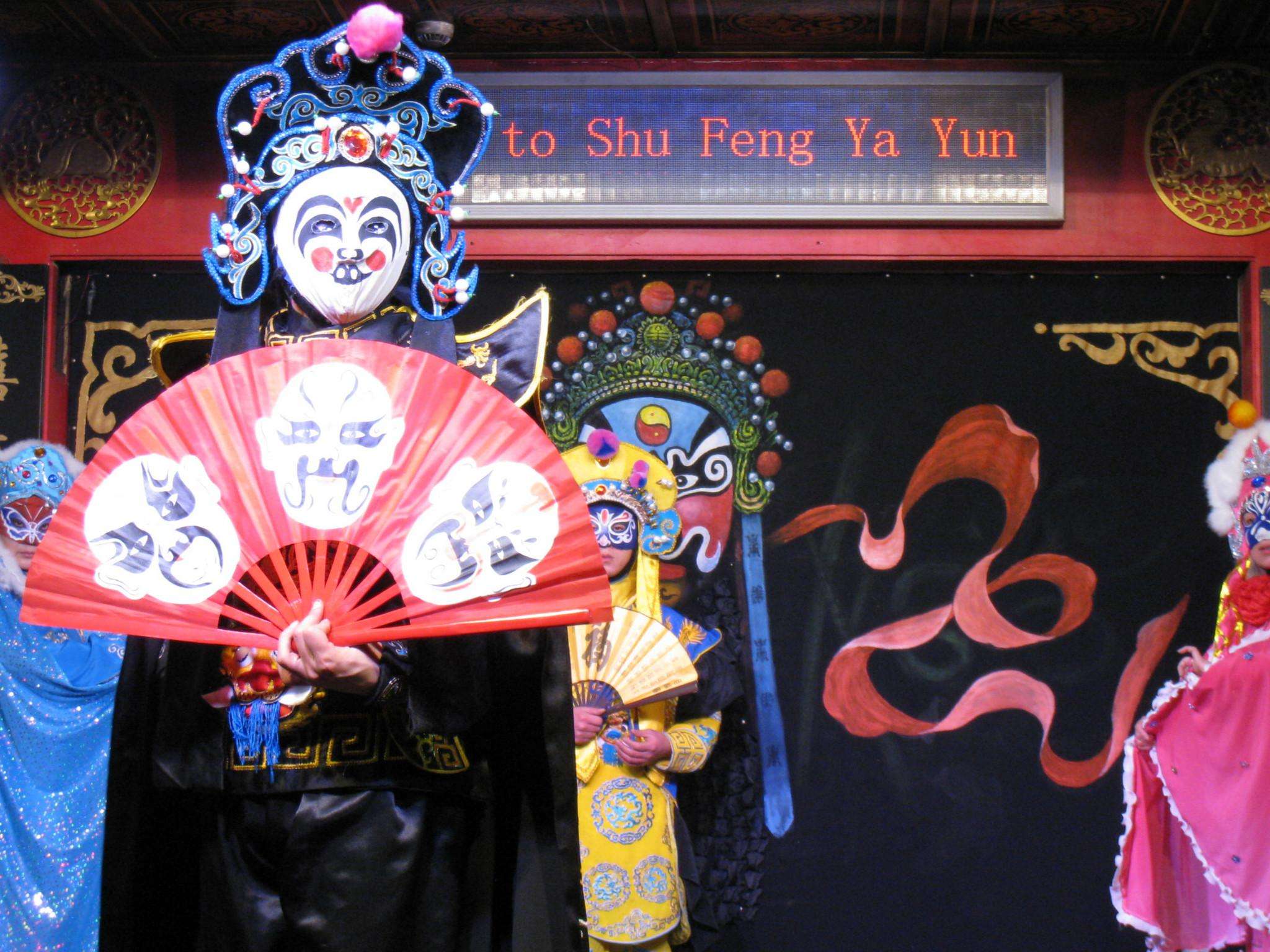 Sichuan Opera Show Programs
Even without being able to speak the local language, Sichuan Opera Show is easy enough to follow what is going on of the show. The show consists of the traditional Sichuan opera show, face changing opera, fire spitting, rolling lights, orchestras performance, hand shadow show, puppetry and comedy show which are all culturally important in China.
The performers are some of China's best. They are very skilled impressive. All musicians are world class artists. Some have performed worldwide and many have successful recordings.
Where to see the Sichuan Opera
Shu Feng Ya Yun Theatre
Founded in 1998, Shufeng Yayun is a large multi-functional Pear Garden Resort in Sichuan, which is based on the land of Tianfu, facing the world at home and abroad, and exhibits the unique folk arts and classical operas of Xishu in an all-round way. It is a large-scale multi-functional Pear Garden Resort integrating traditional Chinese art performances, folk featured stunt performances, operas and theatrical supplies.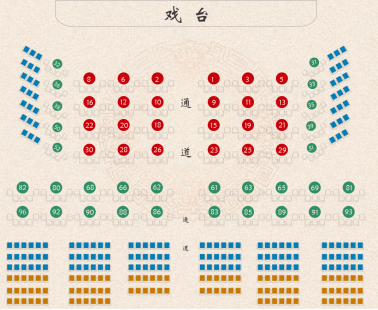 Time: Every evening at 20:00pm-21:00.
Venue: Shu Feng Ya Yun Theatre ????(??)??
Address: No. 23 Cultural Park, Qintai Road, Chengdu
Tickets Price: Red Seats Ticket - 240 yuan; Green Seats Ticket - 180 yuan; Blue Seats Ticket - 140 yuan.
Shunxing Old Tea House
Built in the spring of 1999, Shunxing old teahouse is located on the third floor of Chengdu International Convention and Exhibition Center, covering an area of more than 3000 square meters. It is an art giant structure with Ming and Qing Dynasties' architecture, wall carving, window decoration, wood carving, furniture, tea set, clothing and tea art.
Visitors can enjoy the famous folk performances of Sichuan Opera, such as face changing, fire spitting, lamp rolling, and even tea skills, so as to experience the charm of "land of abundance".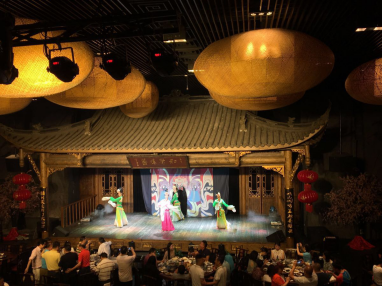 Time: Every day at 20:00pm-21:00.
Venue: Shunxing Old Tea House ?????
Address: Shunxing old teahouse, 3rd floor, Chengdu International Convention and Exhibition Center, 258 Shawan Road, Chengdu
Tickets Price:
First row: market price 98 yuan, special price: 78 yuan (VIP seats)
Second row: market price: 78 yuan, special price: 68 yuan
Third row: market price 68 yuan, special price: 58 yuan
After the fourth row: market price 58 yuan, special price: 40 yuan
Child Policy
1."Child Price", as shown in the above table for child over 1 meter and under 1.3 meters, seat is available.
2.No charge for children under 1 meter in height, provided that the child does not occupy a seat. If the child occupies a seat, the price is 75% of the adult ticket price .
3.Full fare must be paid for children over 1.3 meters tall.
4.Child policy is depending on child's height not on child's age.
How to Book the Show Ticket
1. Send us Inquiry E-mail for booking
2. Pay by PayPal/Western Union...
3. Get the "Booking Confirmation" email
4. Get the ticket at the entrance of the show place or delivery to the address you provide
Payment
Pay by PayPal
PayPal provides a way to send money to anyone in the world who has an email address. But, first you have to register your details (including Credit Card details) with PayPal. As part of this process you decide on a password so that you are the only one who can access your PayPal account. For more details, plz refer to www.paypal.com
However the 4% transfer fee charged by PayPal will be added. That is, you have to pay: Quotation Amount + 4% serveice fee
Our PayPal Account is: Chinaprivatetours@gmail.com
Pay upon Delivery and Get the Ticket (in Chengdu)
If all options do not suit you, pay upon delivery in Chengdu should be your last choice! We will send one person bring you the ticket and wait you at the entrance of the show place. It's free for delivery!
Cancellation Policy!!!
1. Cancellation due to irresistible cause like Natural Disaster Coverage, facility is closed due to unforeseen circumstances, and Political Reasons.

2. Change & Cancellation Caused by Customer
1) . 6 hours prior to the show: No cancellation fee if you change or cancel the booking. However, the refund to your PayPal account will deduct the transaction fee and our service fee.
2) . Within 6 hours before the show: No refund, since the theatre will charge us 100% of the ticket cost.