Summary
Day 1 Guilin Arrival
Day 2 Guilin-Rongshui: Rongshui town
Day 3 Rongshui-Sanjiang: Chengyang Wind & Rain Bridge, Drum Tower
Day 4 Sanjiang-Guilin: Walk around the Village
Day 1 Guilin Arrival
Place&Transport: Guilin
Today's Activities: Transferred to your hotel
Accommondation: Three, Four or Five Stars Hotel (Can be customized) in Guilin
Meal: No Meal
Pick up service can be arranged at Guilin train station or Guilin Liangjiang International Airport, you will find a welcome sign "China Private Tour" was held at the exit by our tour guide. Transfer to your Guilin hotel directly. The rest day is free on your own to explore Guilin city or take rest in your hotel.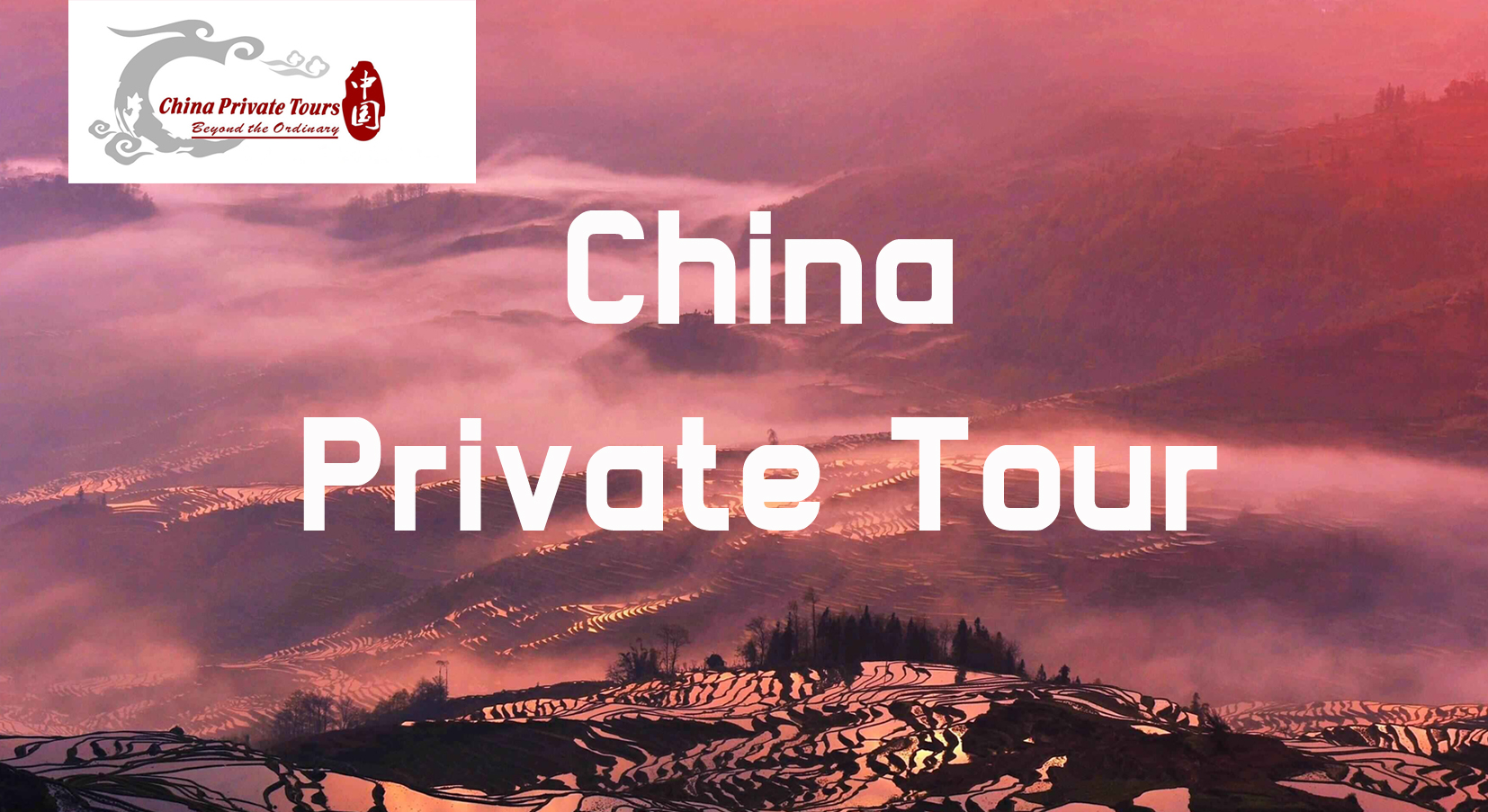 Day 2 Guilin-Rongshui
Place&Transport: Guilin
Today's Activities: Rongshui town
Accommondation: Three, Four or Five Stars Hotel (Can be customized) in Rongshui town
Meal: No Meal
After breakfast, drive you to Rongshui town in Liuzhou city, it takes around 4 hours for one way. Upon on your arrival, our guide will take you to have the authenic ethnic lunch in a local restaurant. (at your own expense)
In the afternoon, follow our guide to walk around Rongshui to learn about the local Miao ethnic culture, it is a small county bordering the city of Liuzhou and nestled within the surrounding mountains. While it is a very picturesque town, it does not offer many attractions. It is the kind of place people visit to get away from it all. While the local people are friendly, their knowledge of English will be minimal - if anything at all and therefore unless you visit for the day, staying here will be very difficult, which is why most people just visit for the day.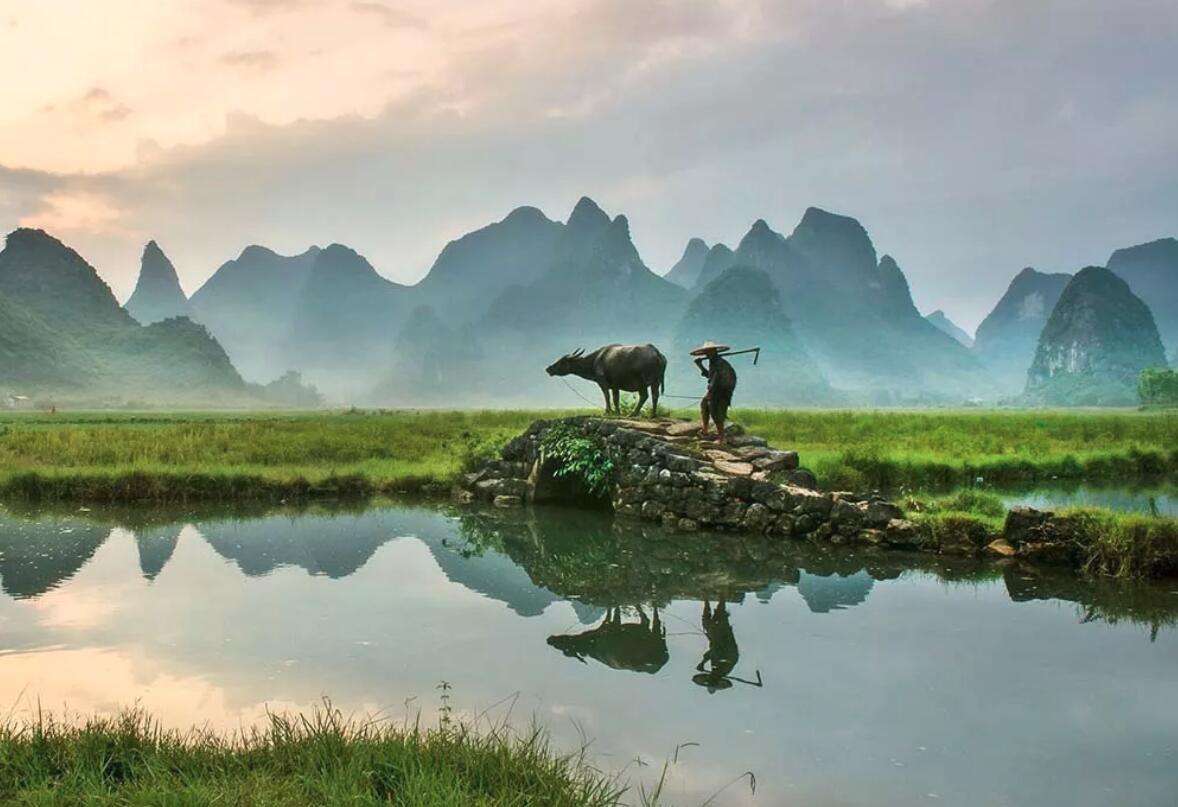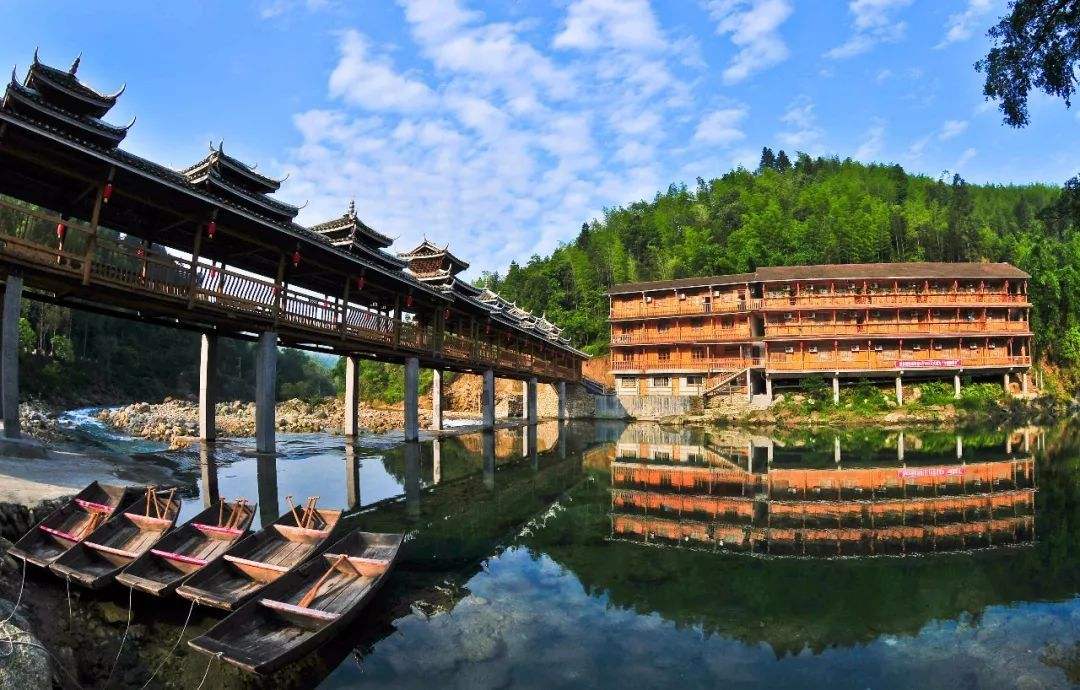 The most popular sights with the exception of the countryside are the local markets and traditional buildings. It is home to a number of ethnic tribes as well who are mainly farmers and still live very traditional lives.
After the tour, you will be taken back to your hotel in Rongshui.
Day 3 Rongshui-Sanjiang
Place&Transport: Rongshui
Today's Activities: Chengyang Wind & Rain Bridge, Drum Tower
Accommondation: Three, Four or Five Stars Hotel (Can be customized) in Sanjiang
Meal: No Meal
After breakfast, our guide will take you to visit the famous attractions in Sanjiang county where the Dong minority people stay there. It takes around 2 hours from Rongshui. Home to more than 200,000 Dong people, Sanjiang is full of the wooden buildings with typical Dong ethnic style. The main buildings are Drum Towers and Wind and Rain Bridges.
When you arrive there, start your tour at Chengyang Wind & Rain Bridge. Constructed with wood and stones, its surface is paved with wooden boards and both sides are inlayed with railings. On the bridge itself, there are five tower-like kiosks with 'horns' and eaves which resemble the flapping wings of birds. To one's surprise, the builders of this bridge did not use any nails or rivets. Instead, talented Dong people dove-tailed many pieces of wood. Though several decades old, it is still very sturdy.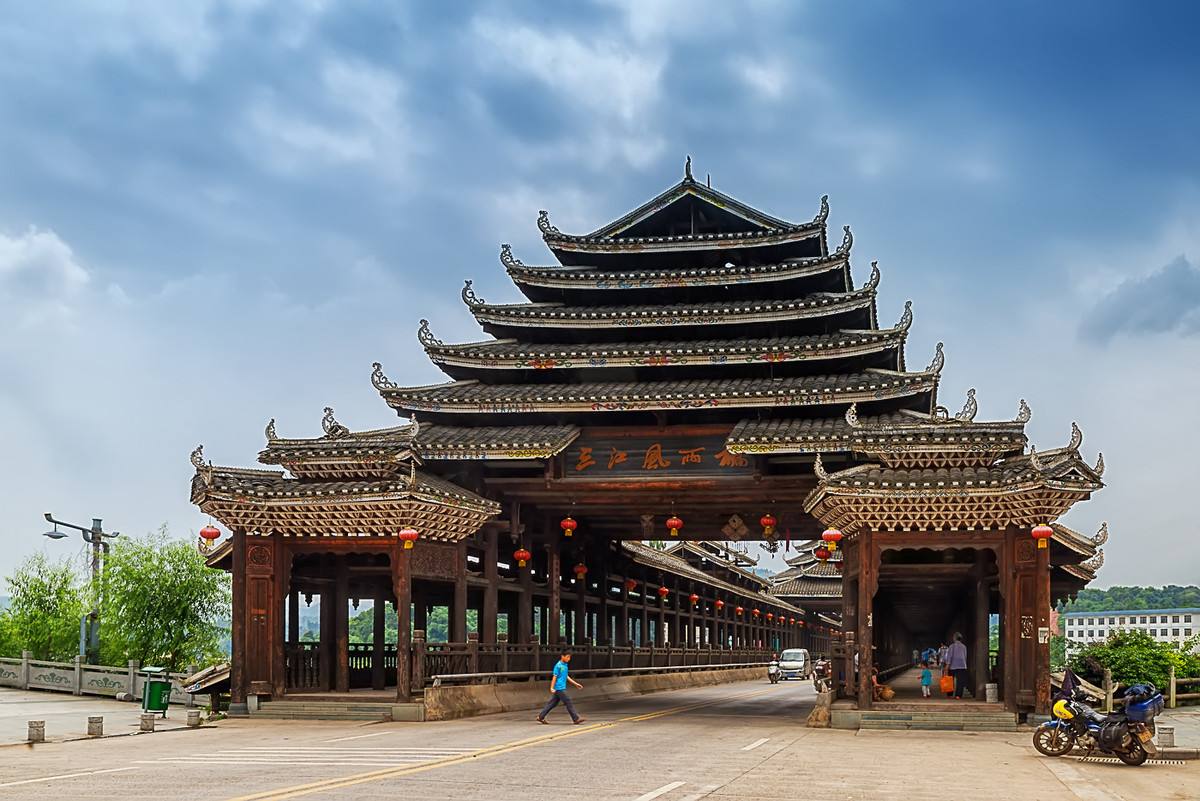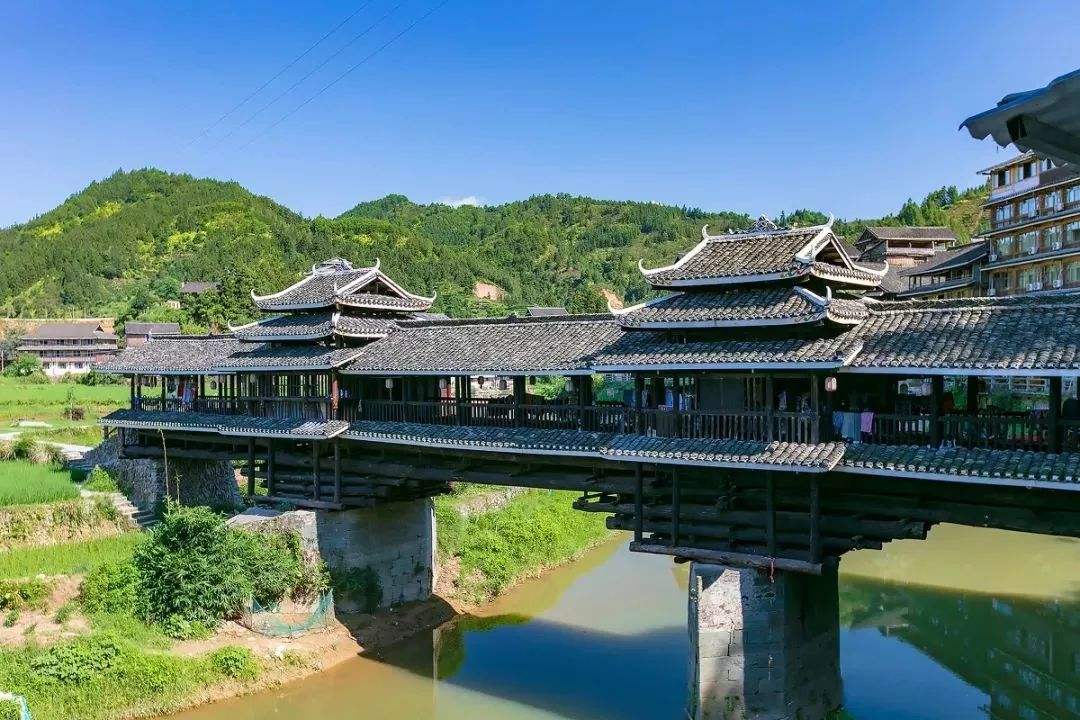 Next, you will visit the Drum Tower. The numerous drum towers which are built in the center of the Dong villages are the keys to understand the culture of the Dong group. Usually, the drum tower-constructed of wood and built without nails-is the largest multi-story pagoda-like building in the village. Ordinarily, the tower is a place for the villagers to relax, hold ceremonies, greet guests, and do some recreation activities. But it is also used as a meeting room to discuss the important issues of the village.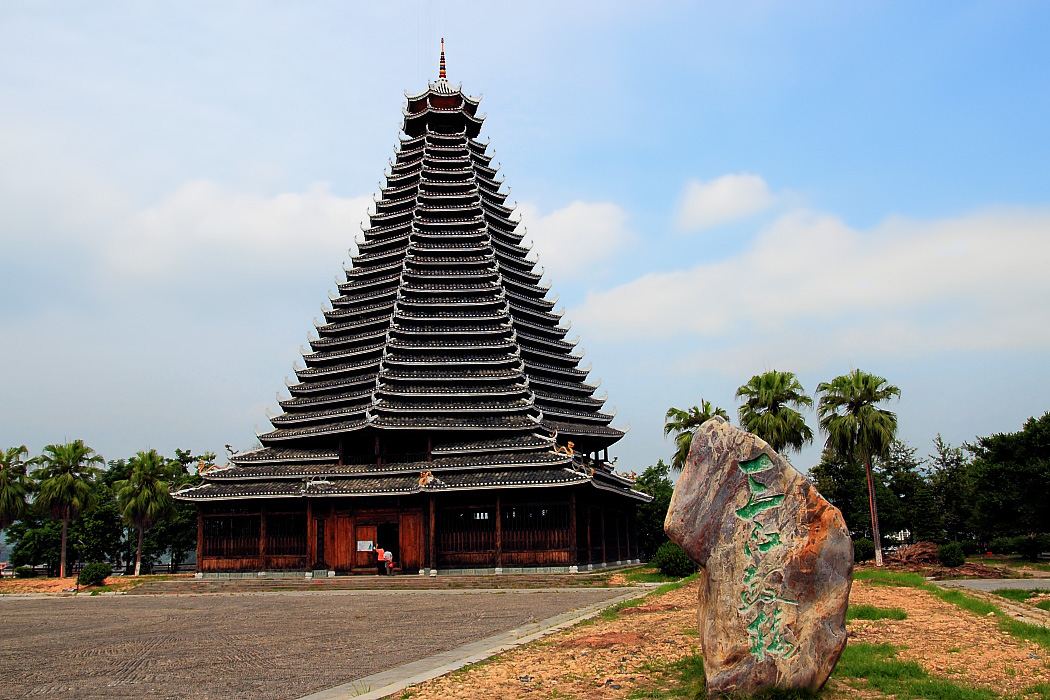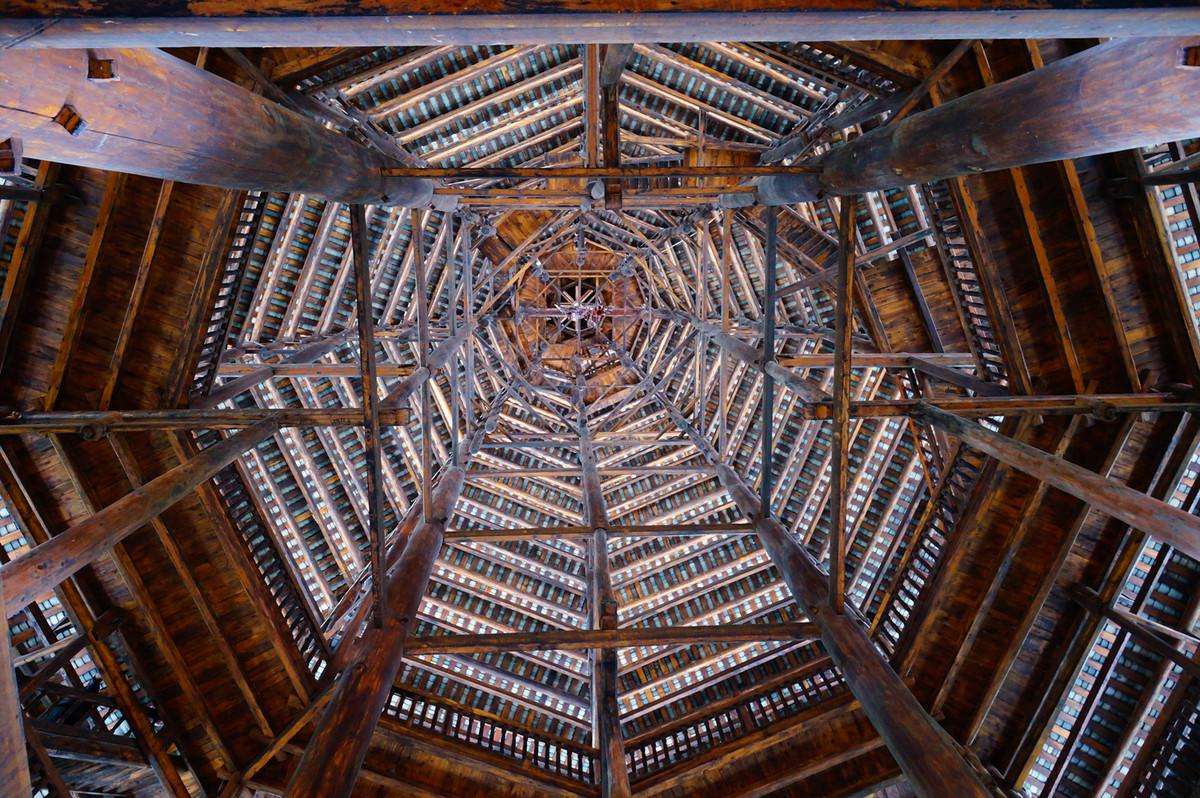 After the tour, transfer you back to your hotel in Sanjiang.
Day 4 Sanjiang-Guilin
Place&Transport: Sanjiang
Today's Activities: Walk around the Village
Accommondation: N/A
Meal: No Meal
After breakfast, you will have chance to wander out to the fields, a string of paths connecting to visibly poorer hamlets, similar congregations of dark wood and cobbles, less elaborate bridges and towers. creaky waterwheels managing to supply irrigation canals despite dribbling out most of their water in the process. There's also a trail from the main road up to two pavilions above, with some nice views of the dark, gloomy villages nestled among vivid green fields.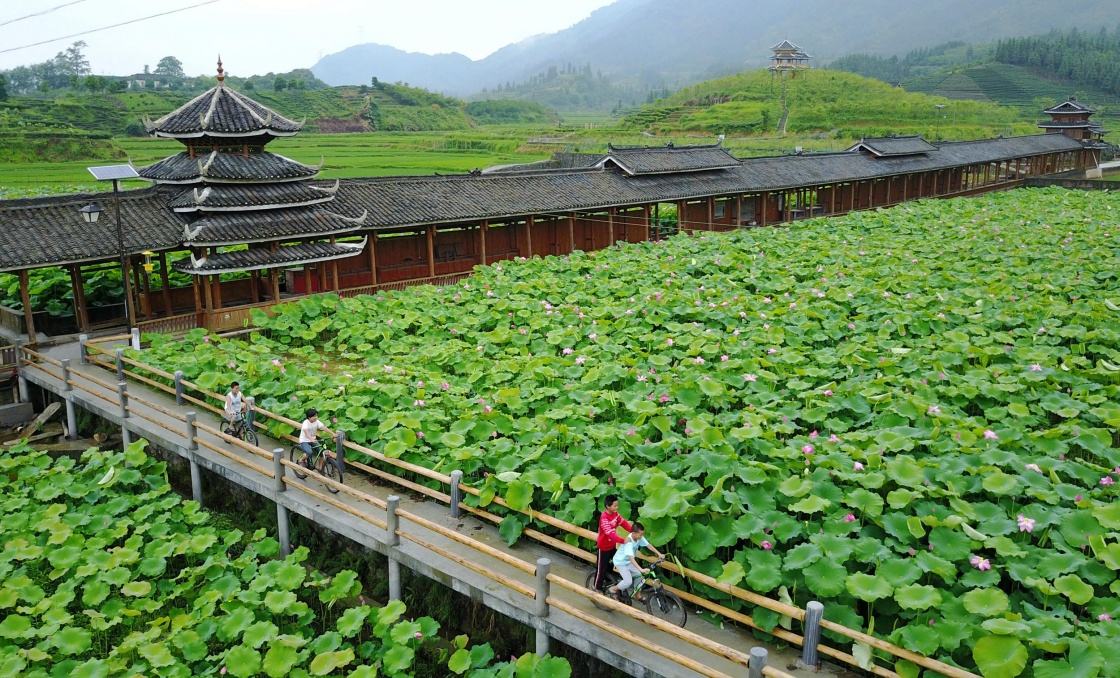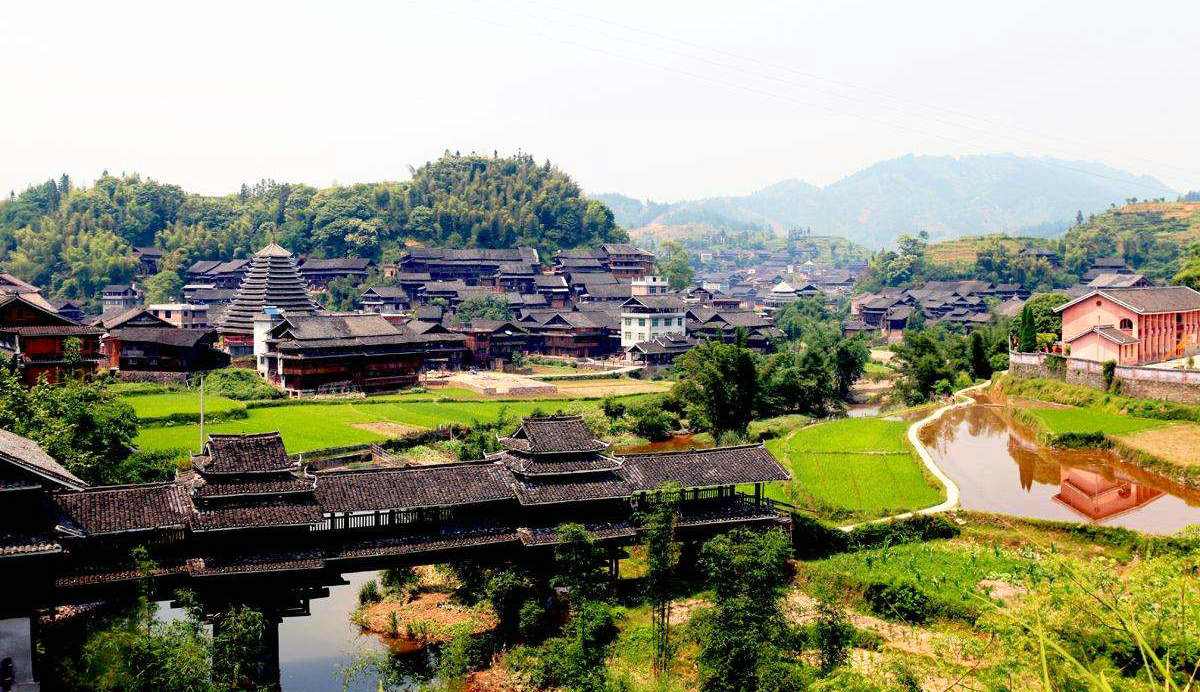 After the tour, transfer back to Guilin and drop off at Guilin train station or airport for your next destination.
Price Per Person in US Dollars