Day 1 Kunming-Dongchuan
Place&Transport: Kunming
Today's Activities: Dongchuan Red Land
Accommondation: Optional: Three, Four or Five stars hotel (Can be customized) in Dongchuan downtown
Meal: L
Your Kunming tour guide will pick you up from your Kunming hotel in the morning, holding with a welcome signal "Kunming private tour" , then drive about 3 hours to Dongchuan.
Dongchuan Red Land is about 250 kilometers (155 miles) northeast of Kunming, high on the Wumeng mountain plateau, lying at a similar altitude to the provincial capital. At present, there are only two buses per day serving this area, both of which are long and arduous 5-6 hour journeys over bumpy, unpaved roads. Travelling by private car cuts that time down to just 3 or 4 fours, leaving much more time to explore this lesser-known part of Yunnan. (Lunch is include)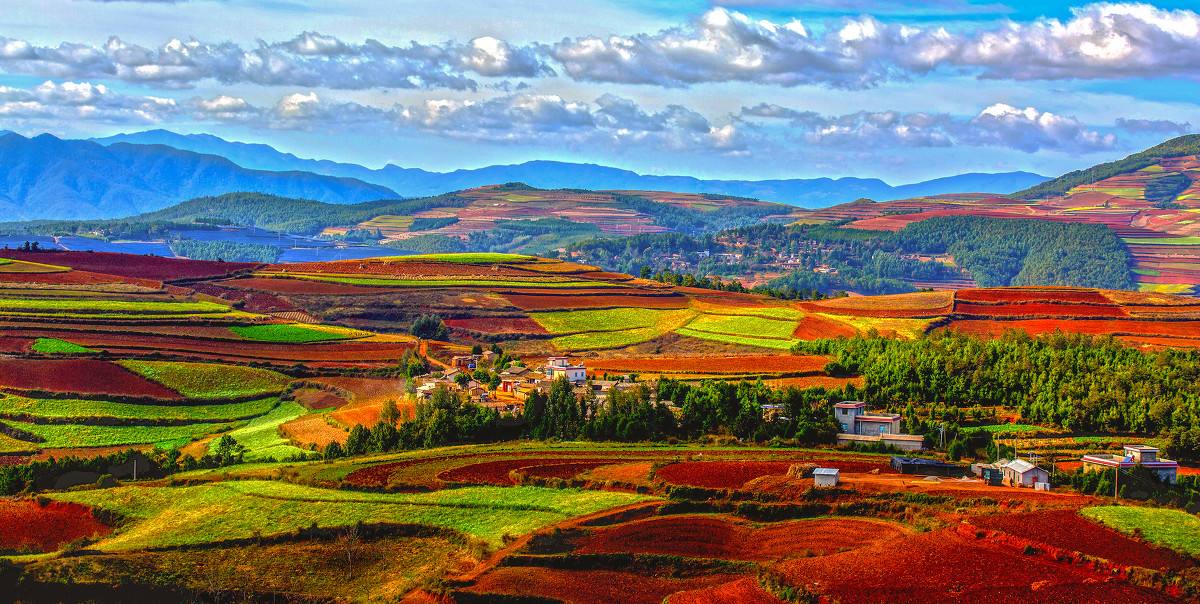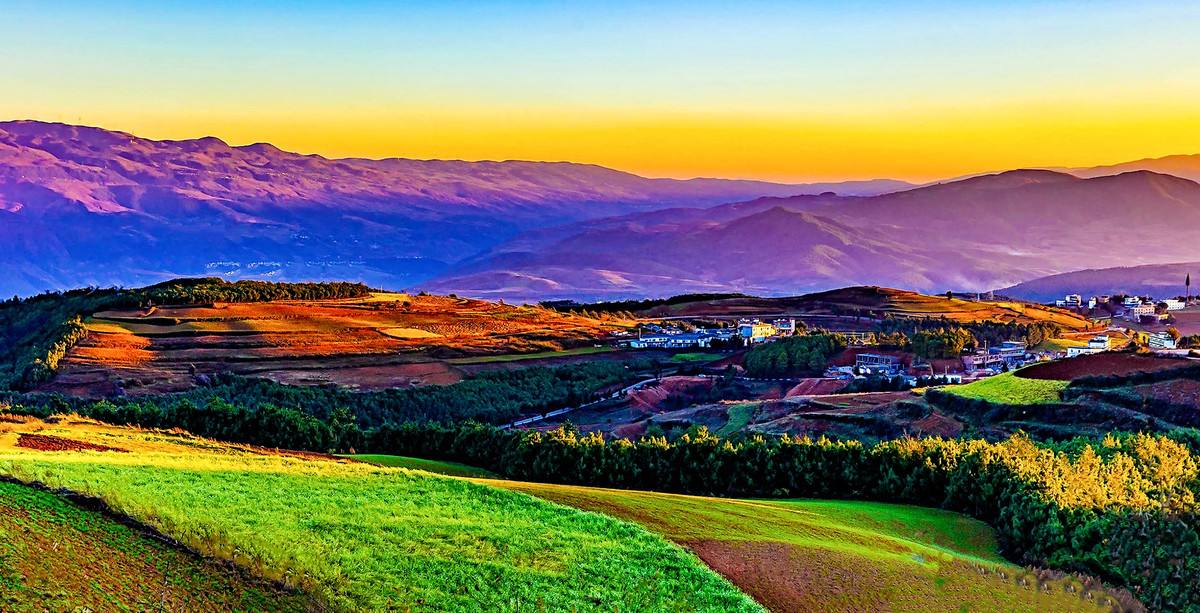 Although large steel platforms and boardwalks have recently been constructed for visiting photographers, there are as yet, no buses connecting these spread-out locations and therefore, a car is essential if you want to avoid long hikes between the different viewing points.
Drive back to your hotel in the late afternoon.
Day 2 Dongchuan-Kunming
Place&Transport: Dongchuan
Today's Activities: Damakan
Accommondation: N/A
Meal: B,L
Today, you will be taken to visit Damakan. Damakan is the best site to see the sunrise which usually occurs around 6 am, when the red slopes begin to emerge from the early morning sea of mist. Yuepuao (Music Hollow) is good at both day-break and at dusk. It faces west, which gives it great frontal lighting from around 8:00 am onwards, but it is also a good spot to catch the afterglow of the sunset, when the fields are clouds bathed in red, purple and orange.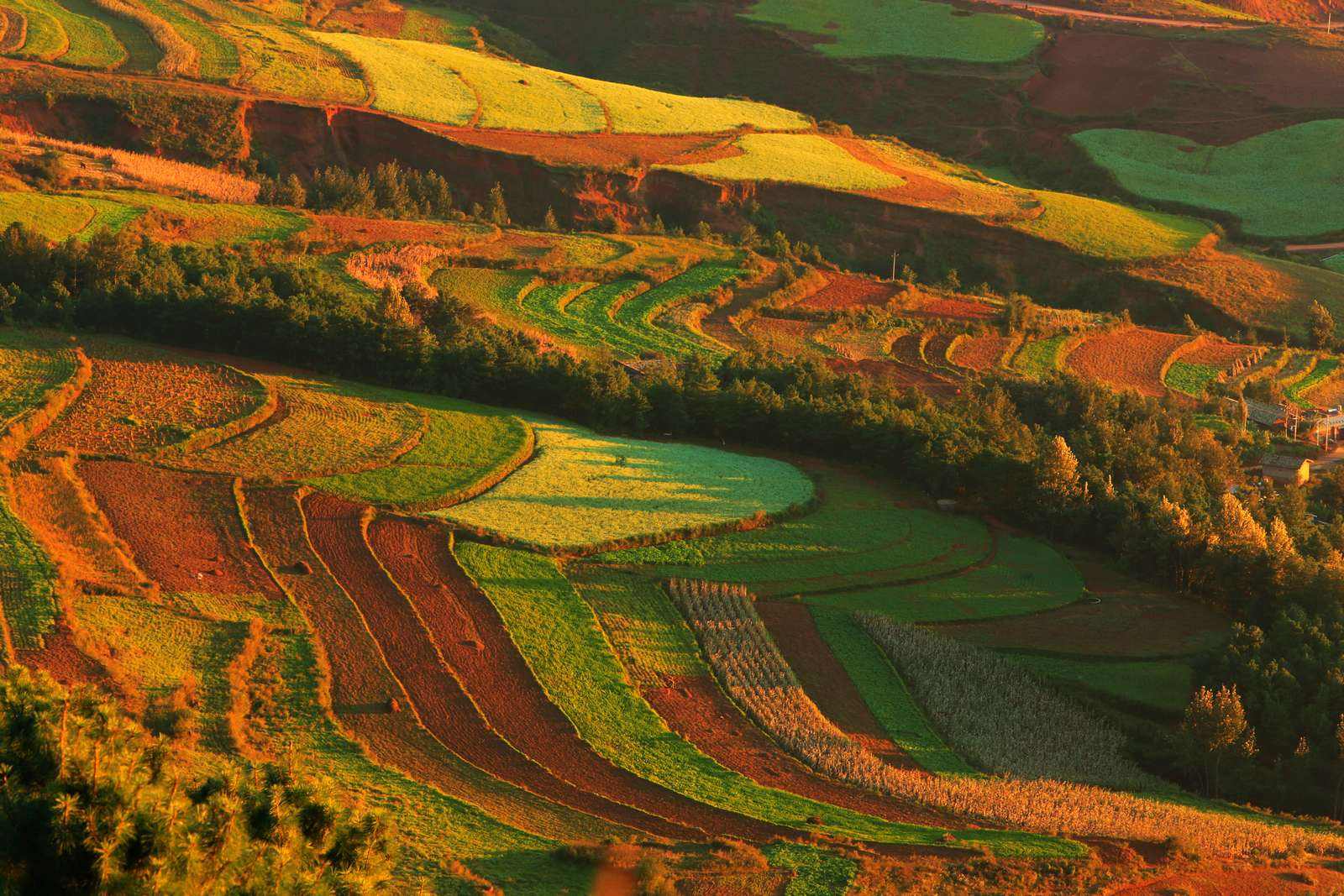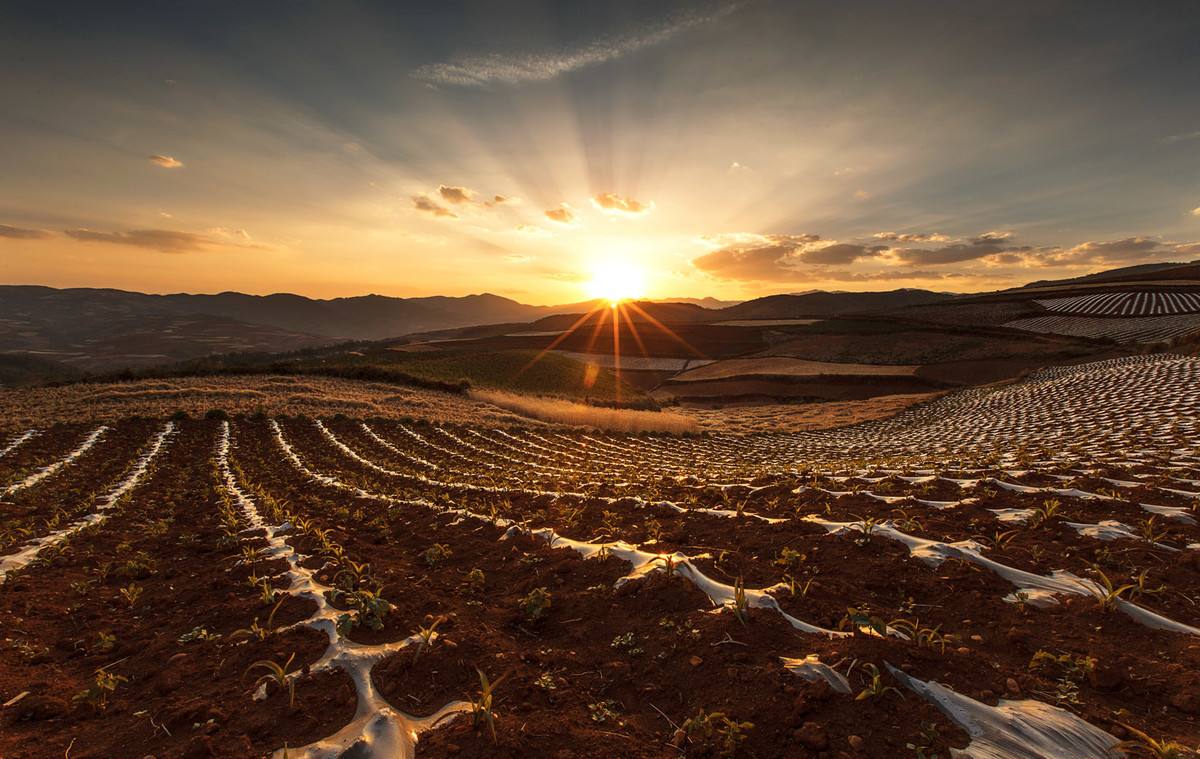 The name comes from the idea that the many tiers terraces resemble musical staves, with the farmers in the fields representing the individual notes. Jinxiuyuan (Embroidery Garden) features a large expanse of rolling red hills, making it a great location for wide angle shots featuring trees and villages. Qicaipo (Seven-Colours Hillside) takes its name from the seven different crops that are planted in this area, but you need to be here at just the right time of year to see it in its full splendor. Yueliangtian (Moon Fields) some 20 km from Huashitou Village, combines layers of terraced fields and valleys, many of which are filled with water in April and May, reflecting the sun like a shining moon in the sunset.
After the tour, transfer to your hotel in Kunming/train station/airport.

Price Per Person in US Dollars