Day 1 Chengdu-Daocheng
Place&Transport: Chengdu
Today's Activities: Flight to Daocheng Yading from Chengdu
Accommondation: Three, Four or Five Stars Hotel (Can be customized) in Daocheng
Meal: N/A
Meet your guide and driver at the designative time in your hotel lobby. You will be taken to the Chengdu Shuangliu Airport to catch your flight to Daocheng Yading (about 1 hours). Upon arrival, your Daocheng Yading local guide will pick you up with a welcome sign, then drive back to your hotel. The rest of the day is on your own to discover the surrounding.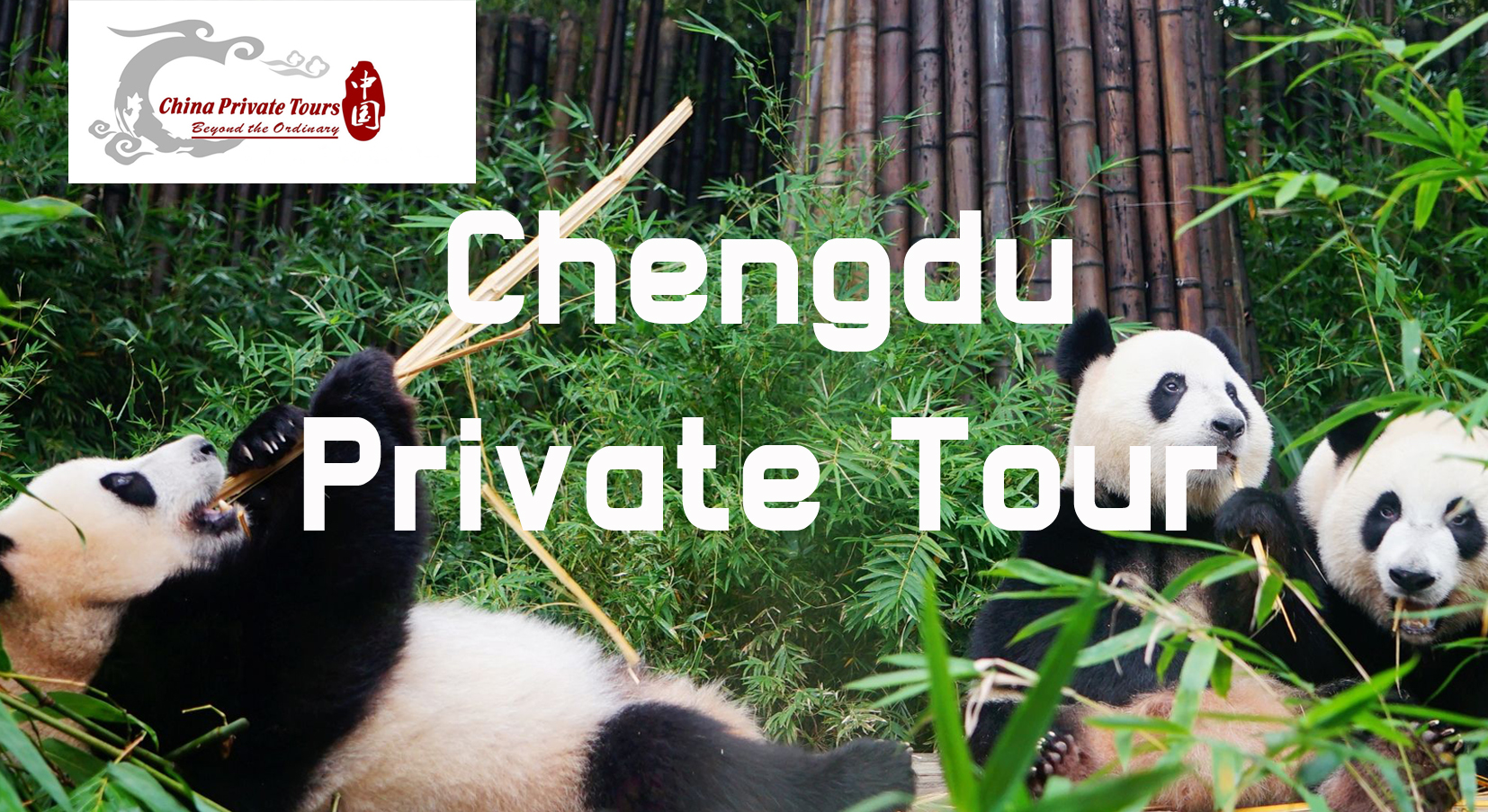 Day 2 Daocheng Yading
Place&Transport: Daocheng County
Today's Activities: Luorong Pasture, Milk Lake, Five Color Lake
Accommondation: Three, Four or Five Stars Hotel (Can be customized) in Daocheng Yading
Meal: B
After the breakfast in the early morning and start your Daocheng Yading Hiking Day tour. Drive to the tourist center to catch your sightseeing bus to the Zhaguanbeng (about 1.5 hours). Then, transfer the battery car at the Chonggu Monastery to Luorong Pasture (about 30 minutes). Luorong Pasture is the best place for you to enjoy the three sacred mountains in Daocheng Yading. It has both vast grassland, complex vegetation, towering snow mountains and clear streams. If you are a photography enthusiast, this will be the best gift from nature. Under the guidance of our professional guide, you have at least 1 hours to stay and hiking.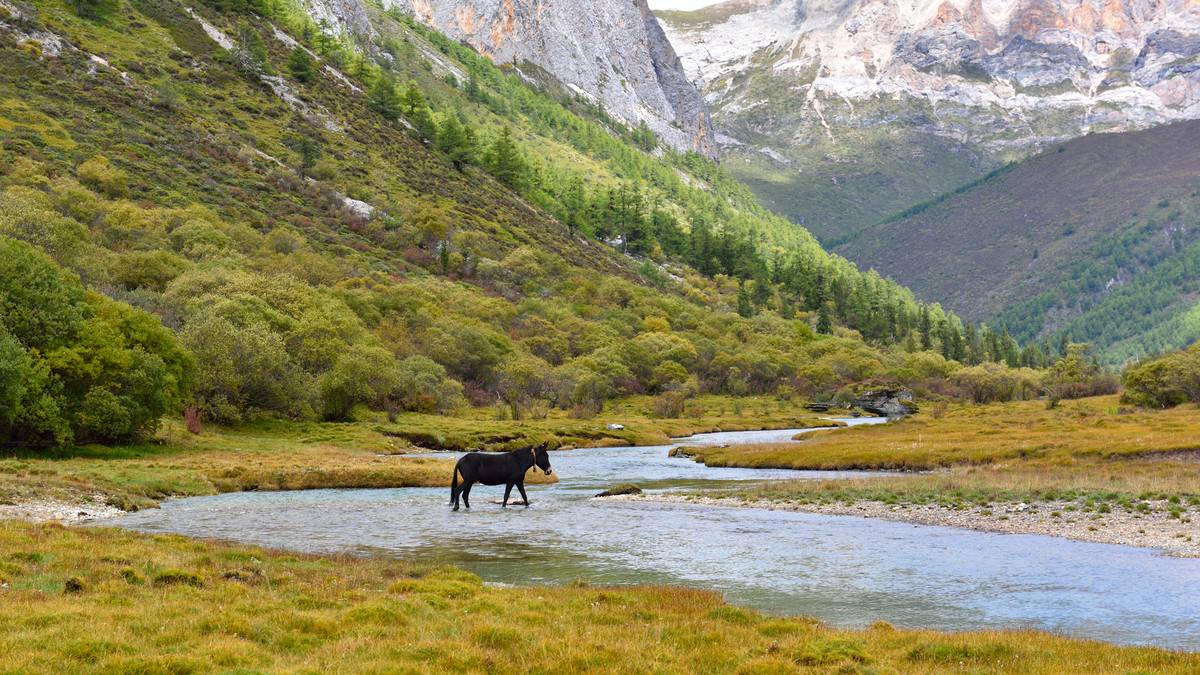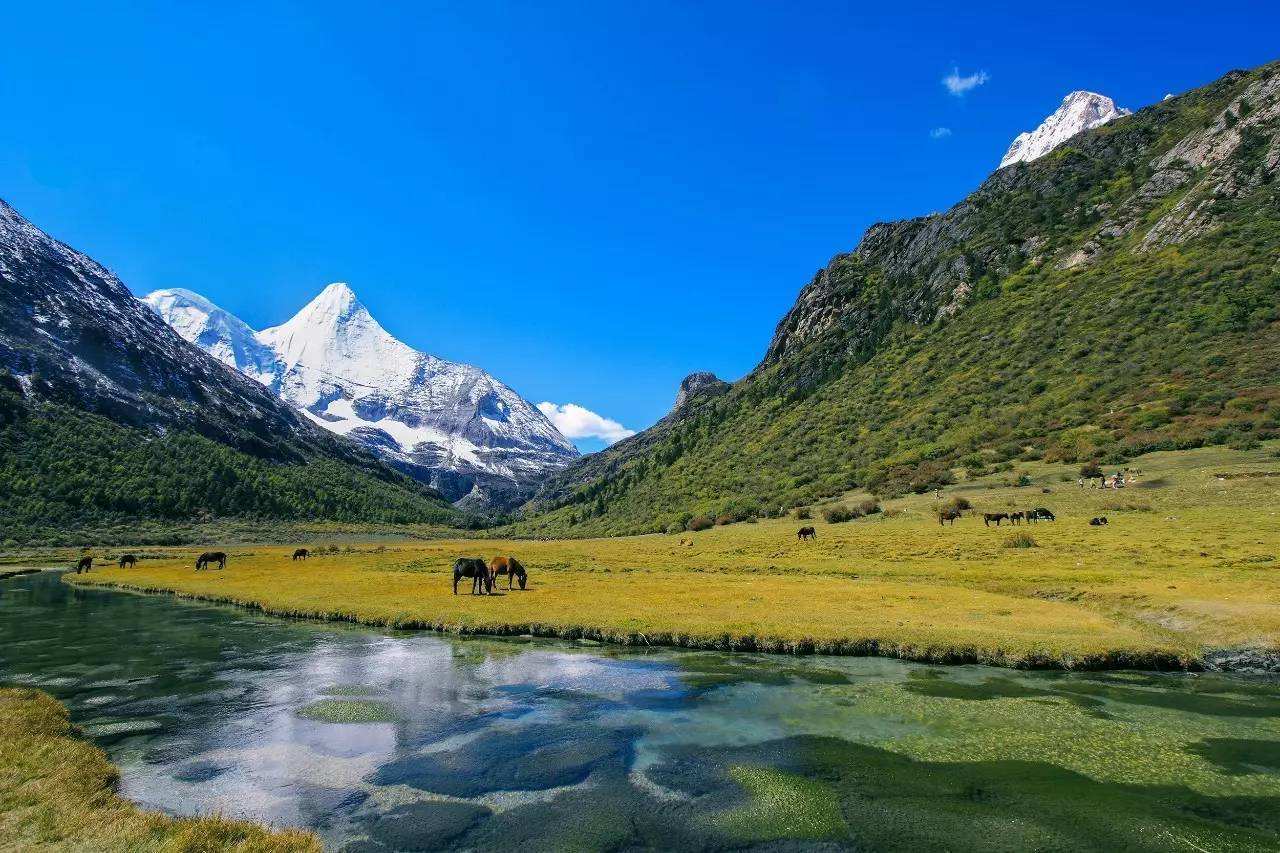 Then, you will hiking about 3 hours to the next destination-Milk Lake (Due to the unique structure of the scenic area, the traffic mode in Daocheng Yading can only rely on Hiking or Riding a Horse). Milk lake, which is called "E Rong Cuo" in Tibetan, is located in the depression of yangmaiyong snow mountain. It is named after the blue snow water in the middle and the milk white water around it. It is an ancient glacier lake, shaped like water drops, surrounded by snow mountains. It also has excellent natural scenery, snow mountains, glaciers and streams. (you can choose to ride a horse sightseeing around the Milk Lake at your own expense)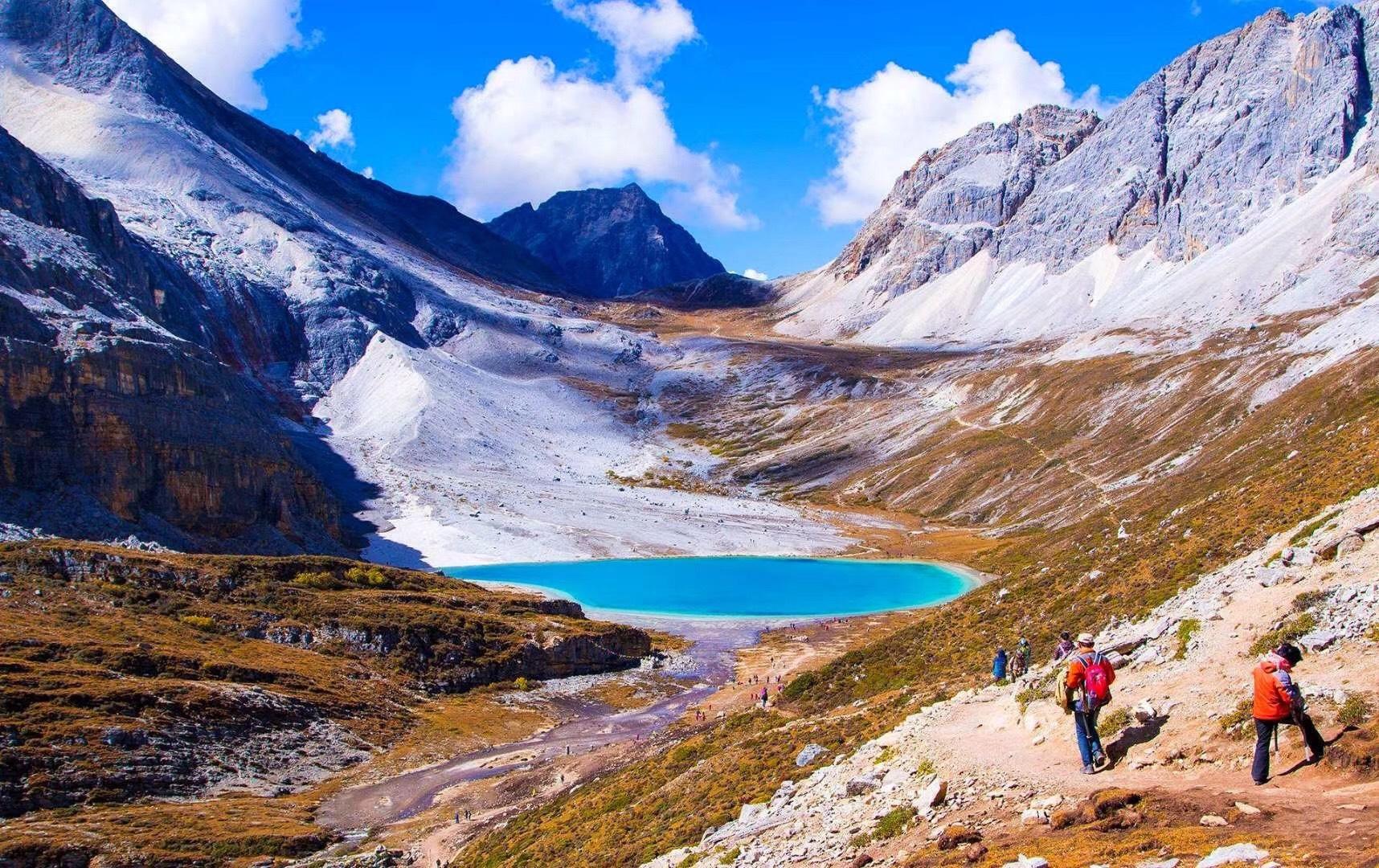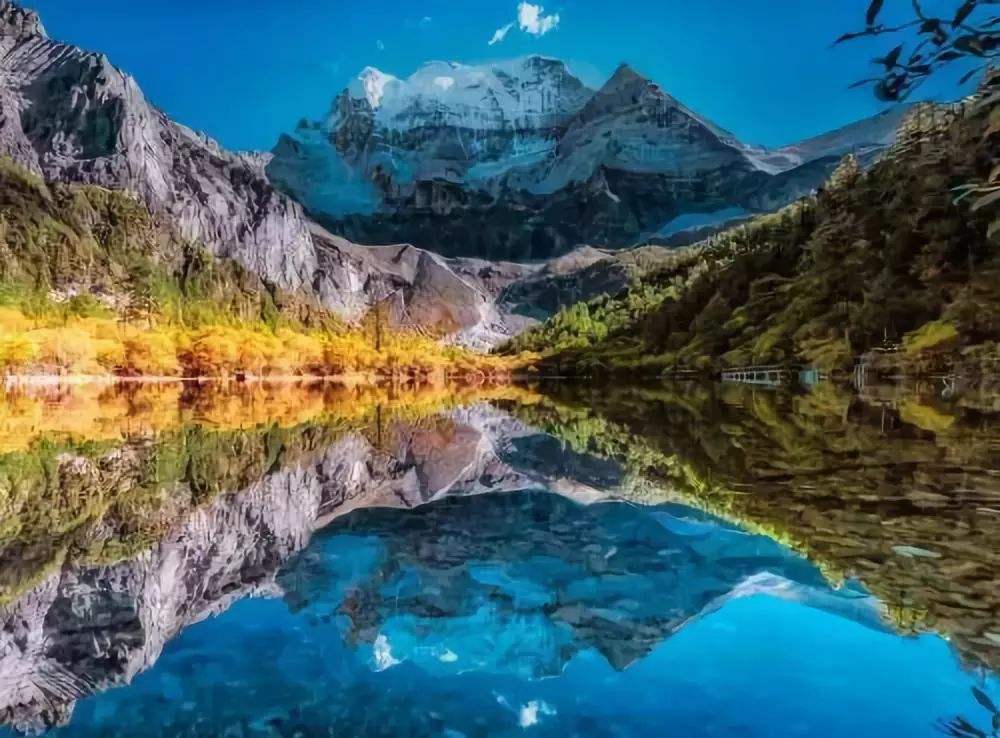 Move on to the next stop-Five Color Lake, which is costs half an hours walk. The Five Color Lake, which is called "Danzengcuo" in Tibetan, is named because of the refraction of light. It is located between Xiannairi and Yangmaiyong snow mountain. It is 4600 meters above sea level and its surface is circular.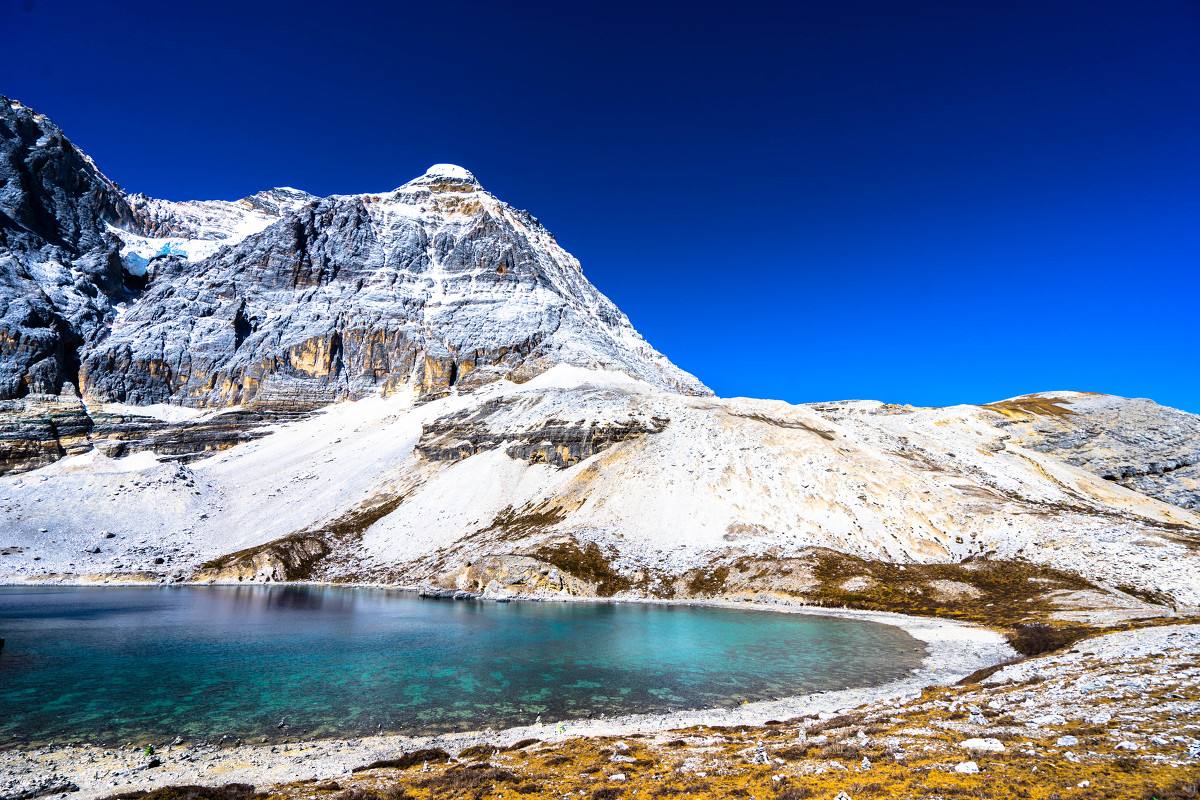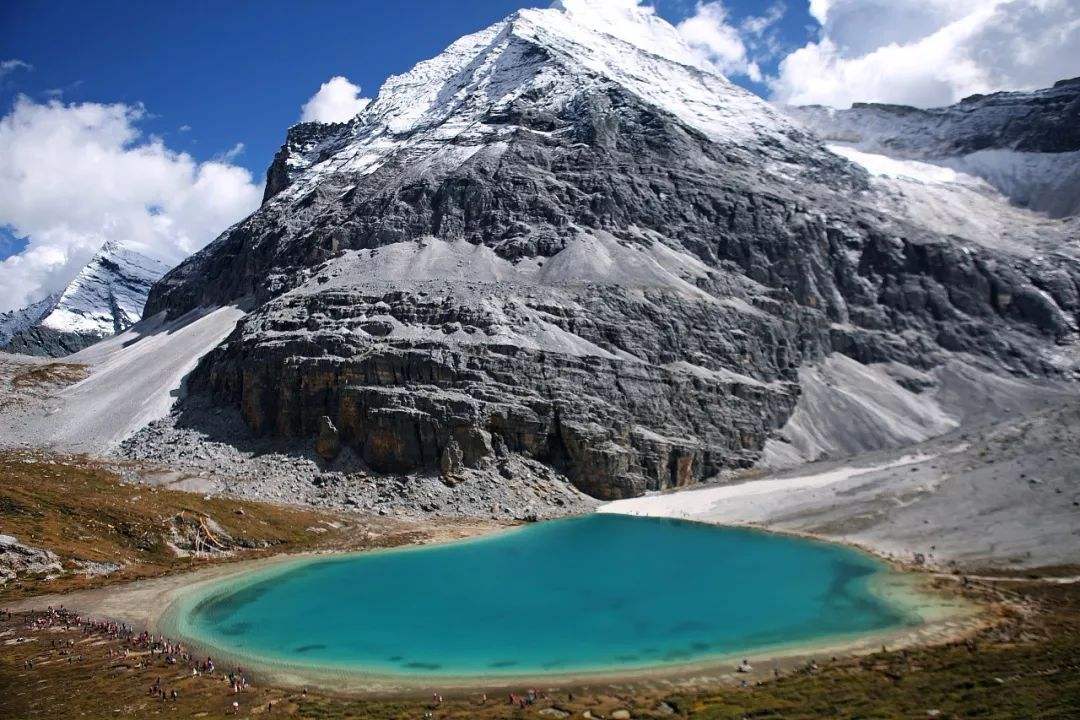 After the sightseeing, drop down to the mountain and take the public bus back to your hotel.
Day 3 Daocheng Yading
Place&Transport: Daocheng County
Today's Activities: Chonggu Monastery,Pearl Lake,Benbo Monastery
Accommondation: Three, Four or Five Stars Hotel (Can be customized) in Daocheng
Meal: B
After breakfast, you will start in the same way and visit Chonggu Monastery, a famous Buddhist Monastery at the foot of Xiannairi Snow Mountain. Chonggu Monastery is a Tibetan Buddhist Monastery. Different from the temples in eastern China, the colors of the temples are mainly white, red, yellow and black. According to legend, the eminent monk Chajie gongjuegacuo dedicated himself to the holy mountain for life, and want built a temple here. He angered the gods by digging. The disaster hit the local people around, and leprosy was prevalent. And Xiannairi Snow Mountain is like a giant Buddha sitting quietly. The monk prayed day and night. Not long after that, the people were cured, but the master died of serious illness. People buried him on the grassland and built a Chonggu Monastery by the lake in memory of him.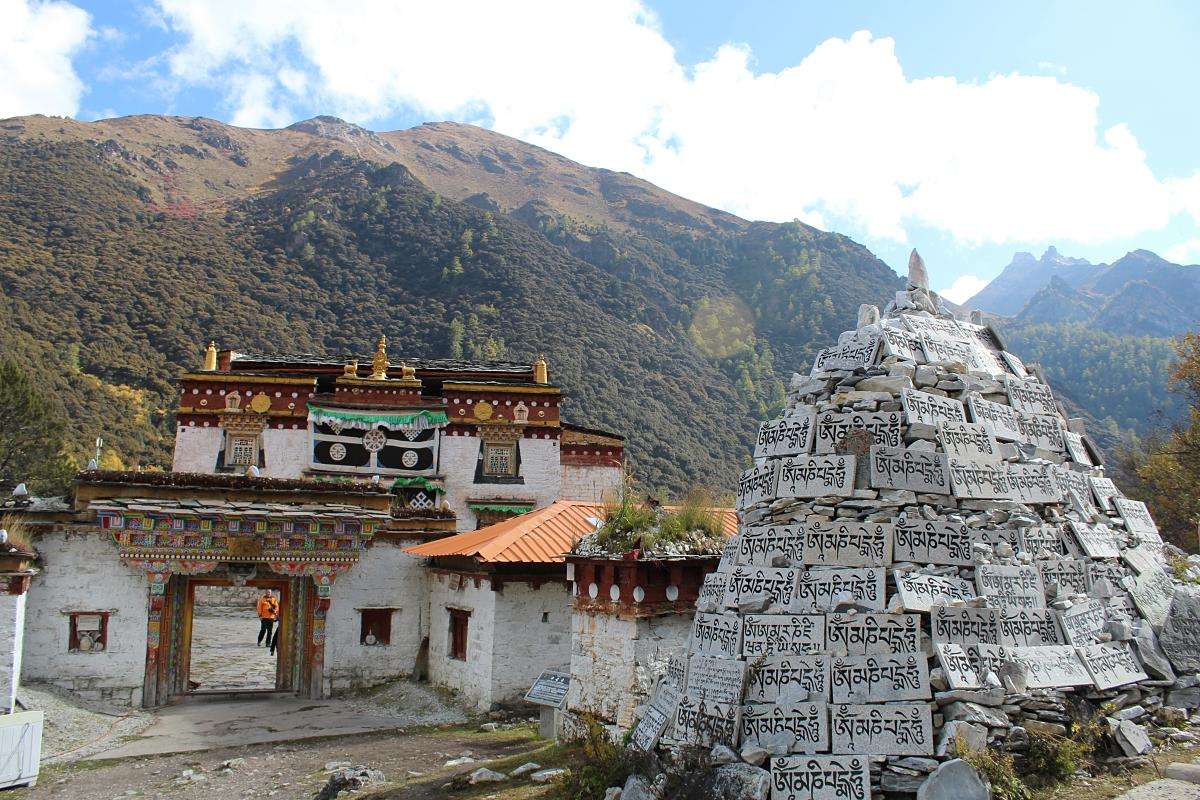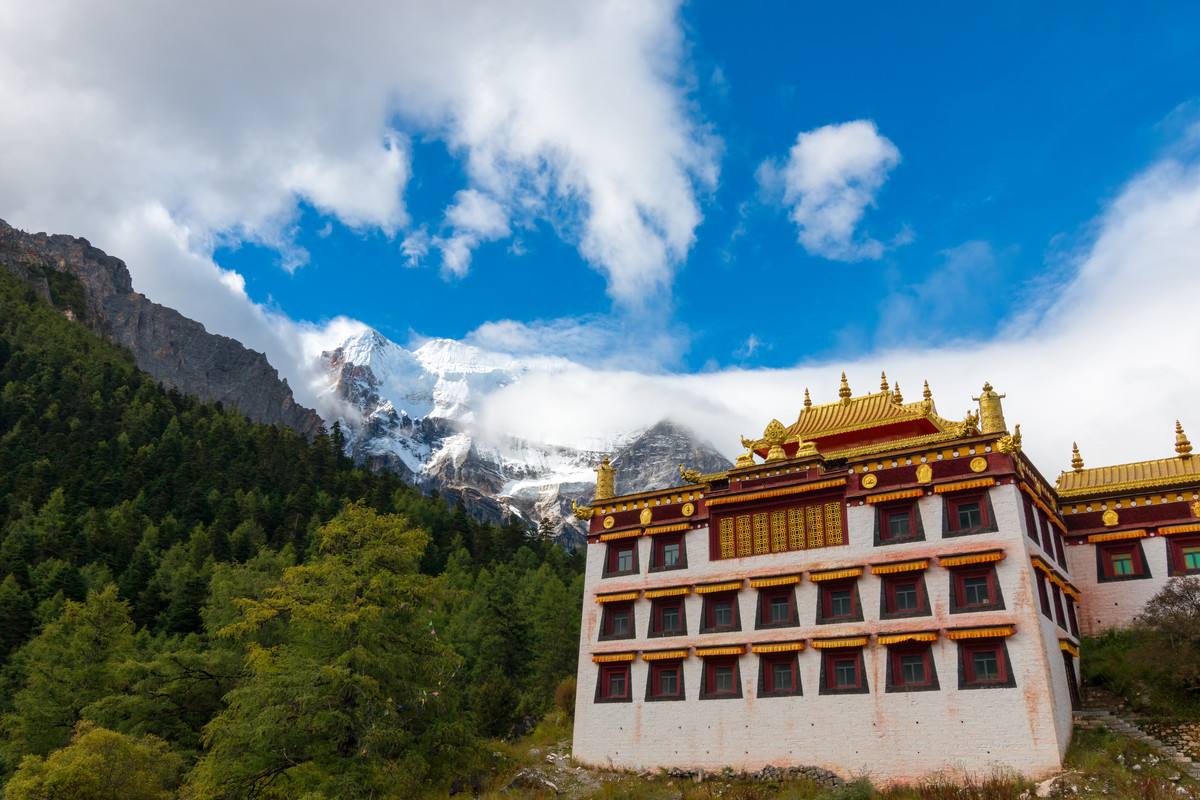 Then, continue to hike for 30 minutes to visit Pearl Lake. Pearl Lake is a lake made of snow melting in Xiannairi snow mountain. There are dense forests around it and the scenery is excellent. Holy snow mountain seems to be able to clear your soul.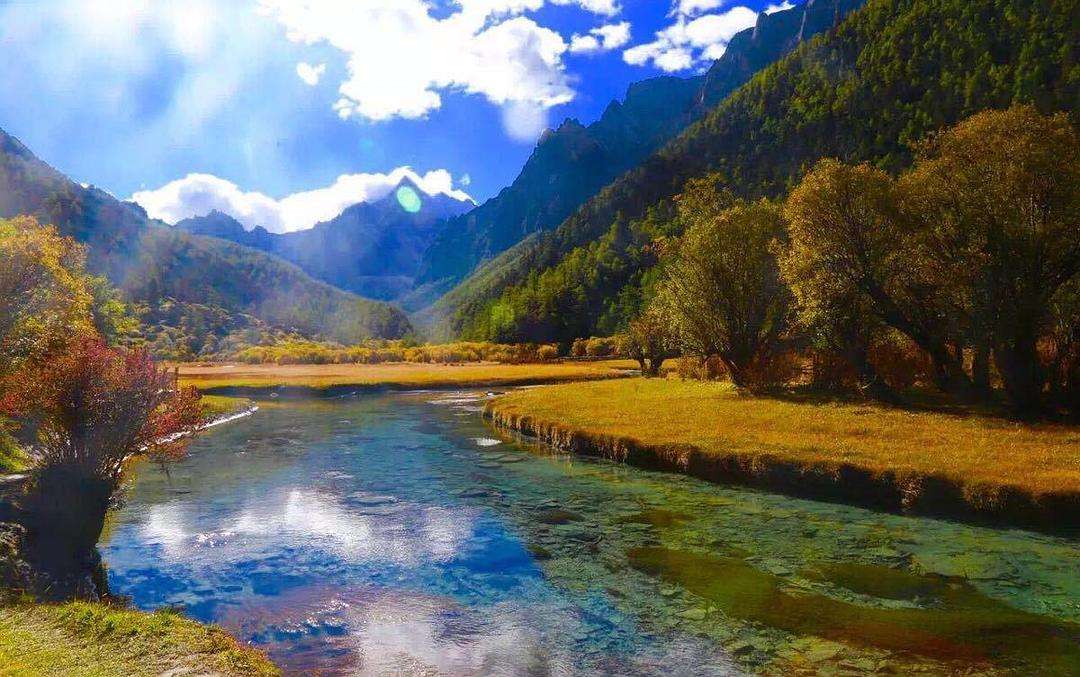 Your last stop is Benbo Monastery, Benbo Monastery was built in the Southern Song Dynasty (1179 A.D.). Benbo (Tibetan means the edge of Caoba) was built by Buddhist master Gamaba Dusongqinba, in order to expand his influence, preach scriptures, and made his own Buddha statue for people to worship. The Buddha statue has been preserved in this temple until now.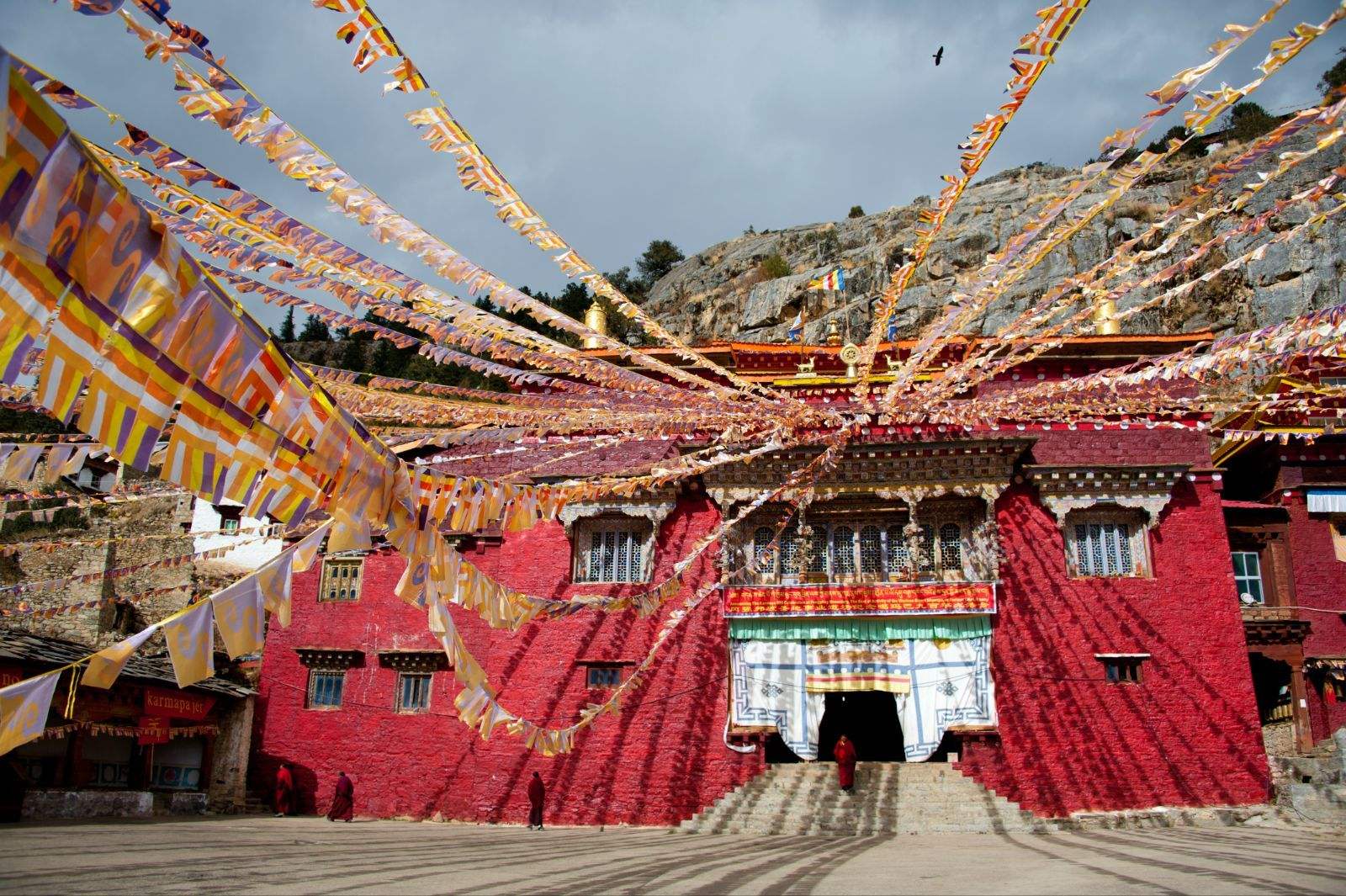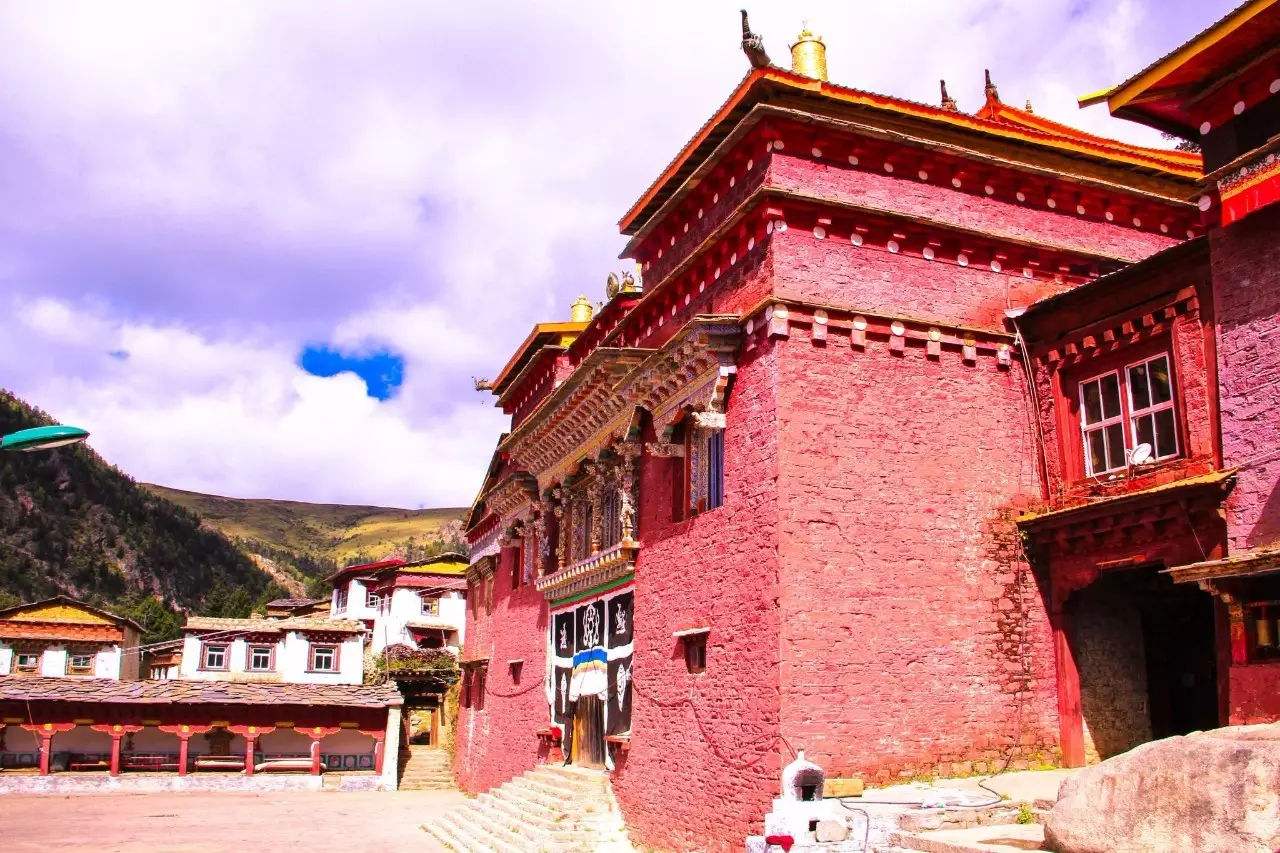 Finally, back to your hotel.
Day 4 Daocheng-Chengdu
Place&Transport: Daocheng County
Today's Activities: Flight back to Chengdu
Accommondation: N/A
Meal: B
After breakfast, send you to Daocheng Yading Airport for your flight back to Chengdu. Our service ends.
Price Per Person in US Dollars