Twin pandas celebrate first birthday at Berlin Zoo
Post Date: 2020/09/18 10:12
Share to: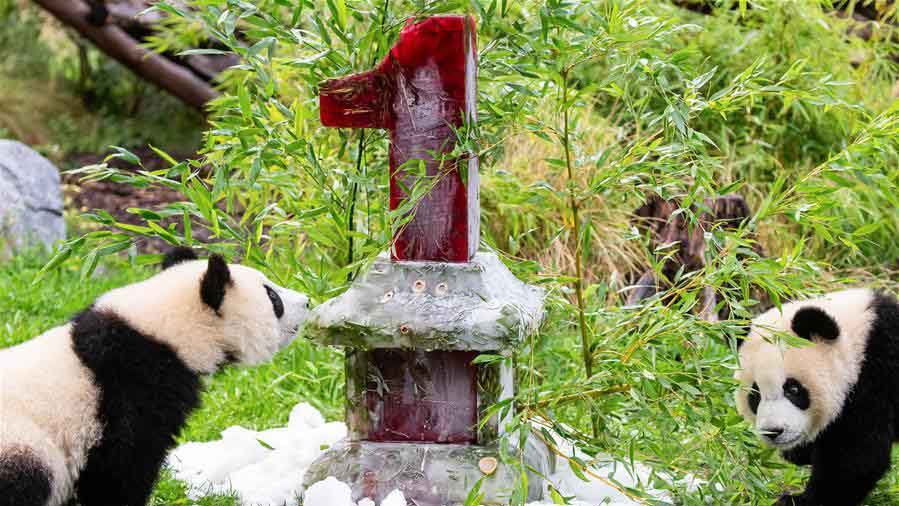 Twin panda cubs Meng Xiang and Meng Yuan celebrated their first birthday at Berlin Zoo on August 31.
The cubs were the first to be born in Germany and have become a star attraction since their public debut in January.
They were treated to a giant ice cake made from beetroot juice, apples, sweet potatoes and bamboo.
The pair have put on more than 150 times their birth weight over the past year.
They will be raised by their mother Meng Meng for up to four years before flying back to China to start their lives as adults.
----------------Article From CGTN