Day 1. Chengdu-Huanglong-Jiuzhaigou Valley
Place&Transport: Chengdu
Today's Activities: Chengdu - Huanglong - Jiuzhaigou Valley
Accommondation: Four Stars Hotel (Can be customized) in Jiuzhaigou
Meal: L
Transfer from your Chengdu hotel to Shuangliu International Airport to take flight to Jiuzhaigou.Upon your arrival the airport, the local guide will meet you at Jiuhuang Airport and escort you to visit Huanglong National Park.
Famous for incredible calcified scenery, Huanglong is a 7. 5 kilometers long, 1.5 kilometers wide gentle-slope valley on the Xuebao Peak (Xuebao Snow Mountain). Vast yellow travertine landforms exist in the valley, and look like a yellow dragon. This is how the valley gained the name as Huanglong (Yellow Dragon).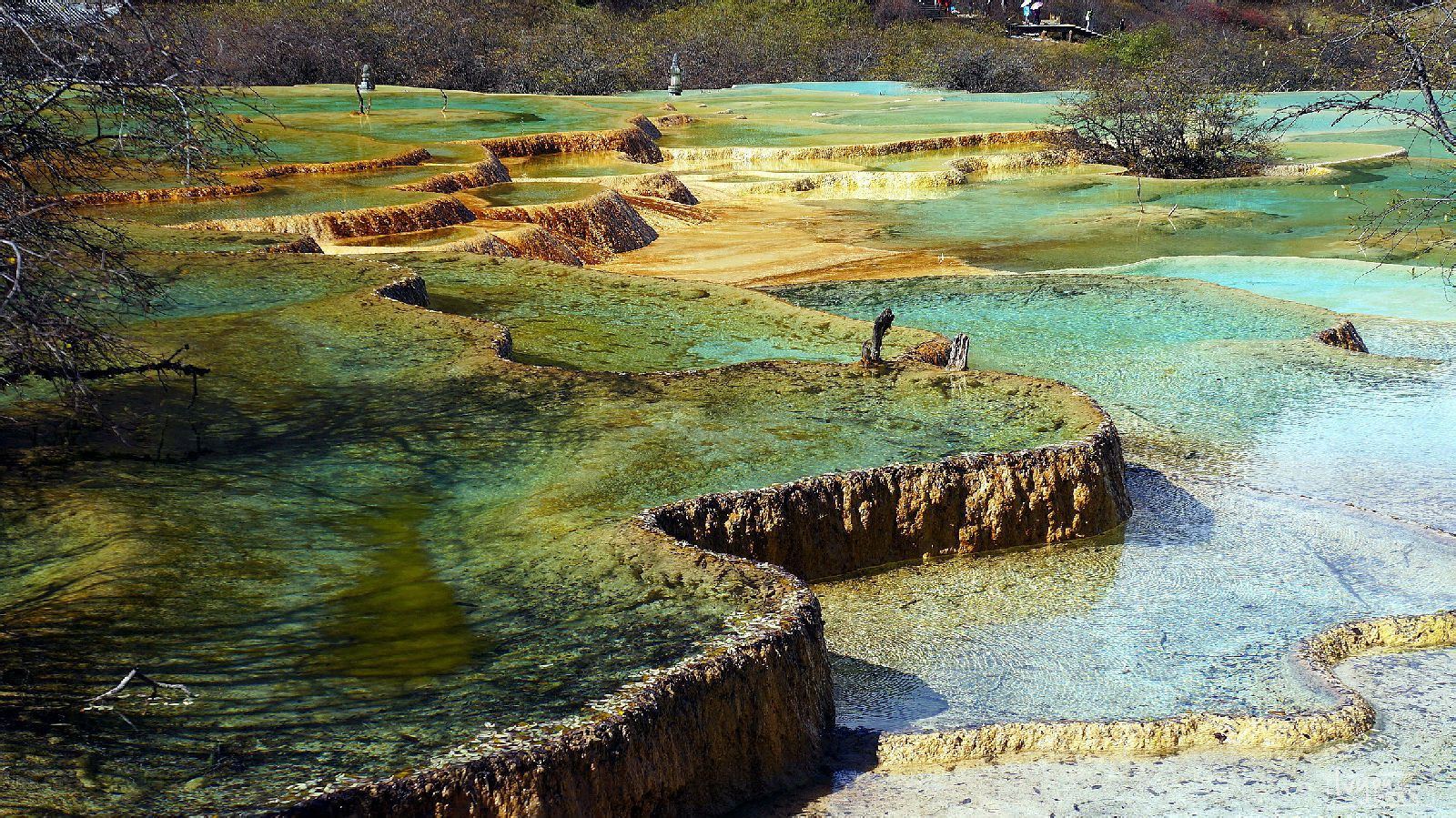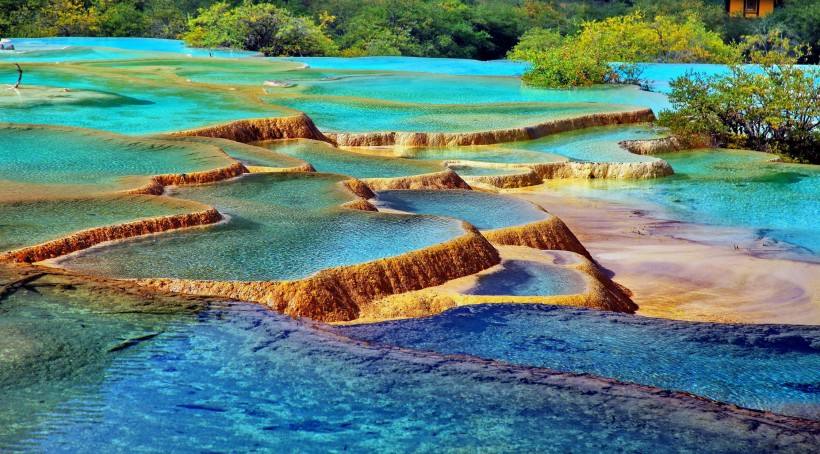 The travertine scenery was created by the thousands years of geological evolution, including glacial revolution, terrane movement, chemical reaction, climate changing, etc. It covers a total length of 3.6 kilometers. At the top(3990m) of the valley lies the best highlight - Five-Color Ponds consisting of 693 ponds of different sizes, shapes, colors, just looking like beautiful emeralds.
To save your energy and time, you will take a quick and convenient cable car directly to the top, and then walk down the valley to enjoy the scenery.
After about 4-hour sightseeing in Huanglong National Park, you will drive about two hours to Jiuzhaigou. Stay overnight in Jiuzhaigou.
Day 2. Jiuzhaigou Valley
Place&Transport: Jiuzhaigou
Today's Activities: Jiuzhaigou Valley
Accommondation: Four Stars Hotel (Can be customized) in Jiuzhaigou
Meal: B,L
After breakfast, you will take sightseeing bus from Jiuzhaigou Gate to the top of Zechawa Valley to visit Long Lake, Five-color Lake.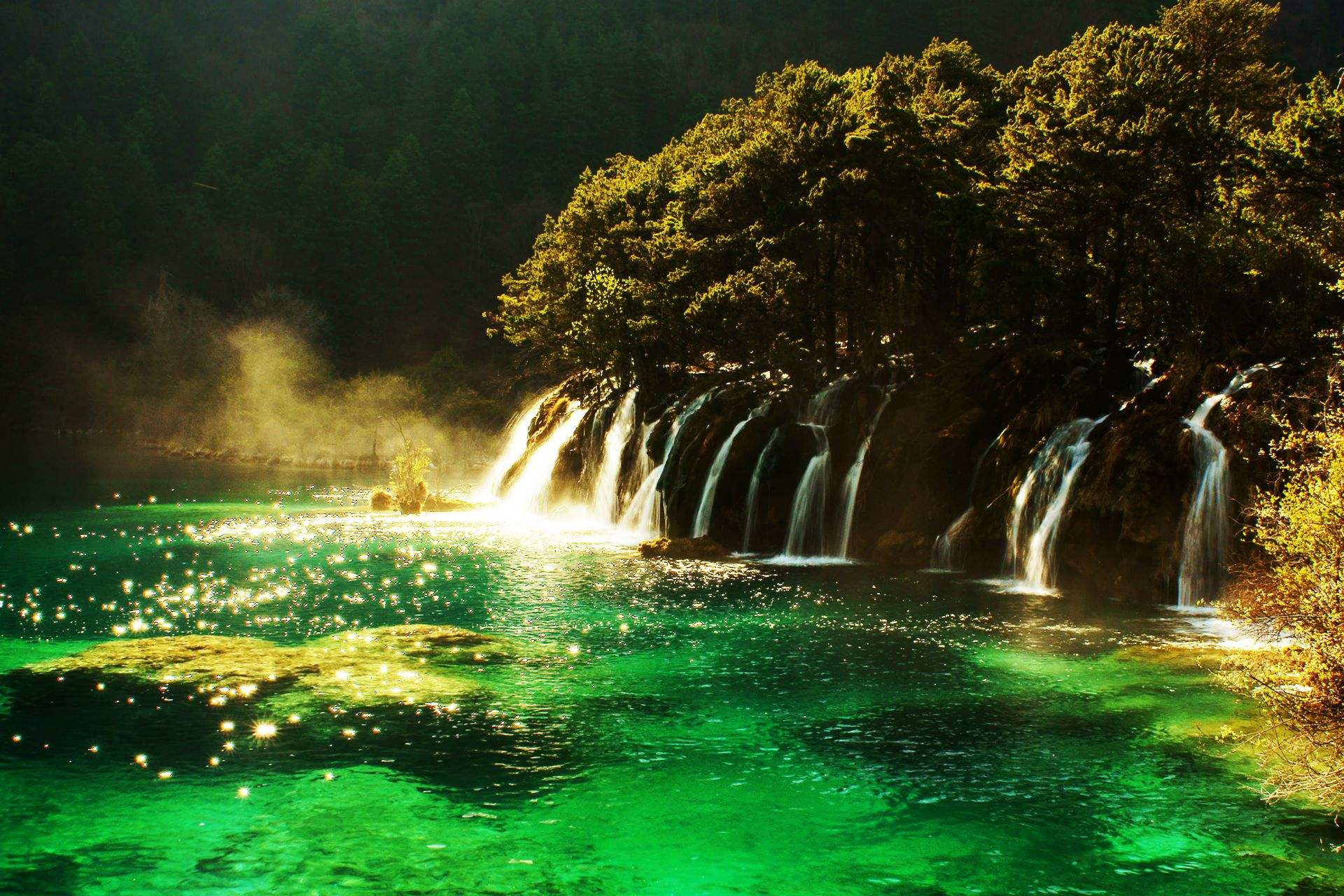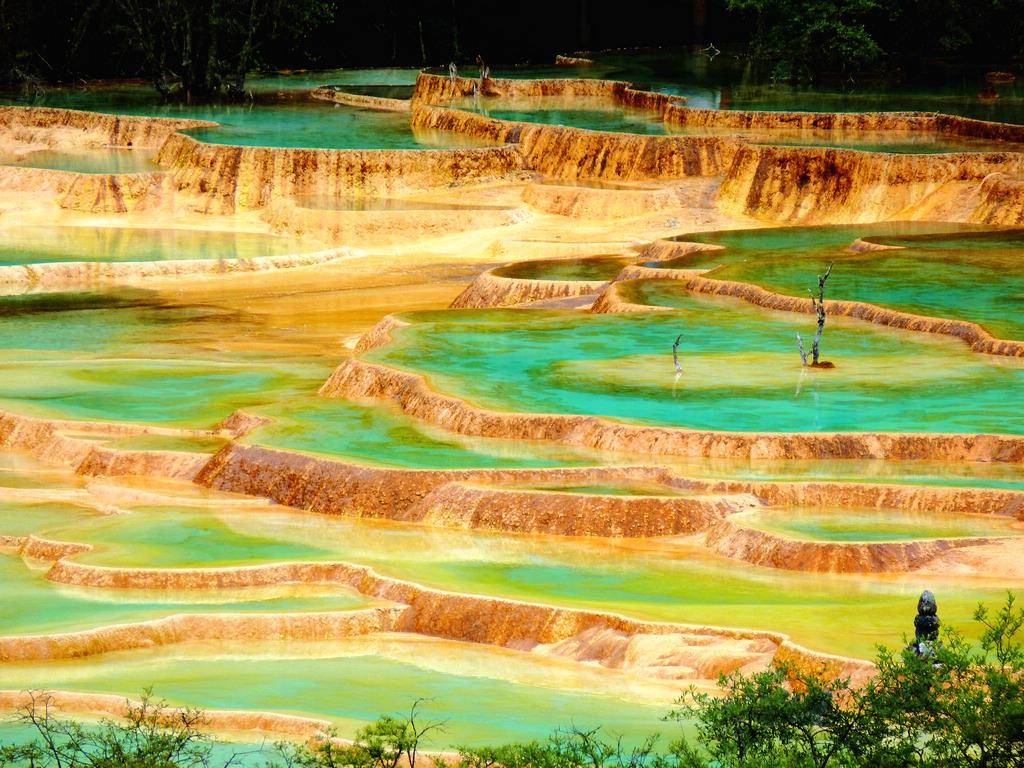 Then travel downhill by bus, and rest, have lunch at Nuorilang Tourist Center.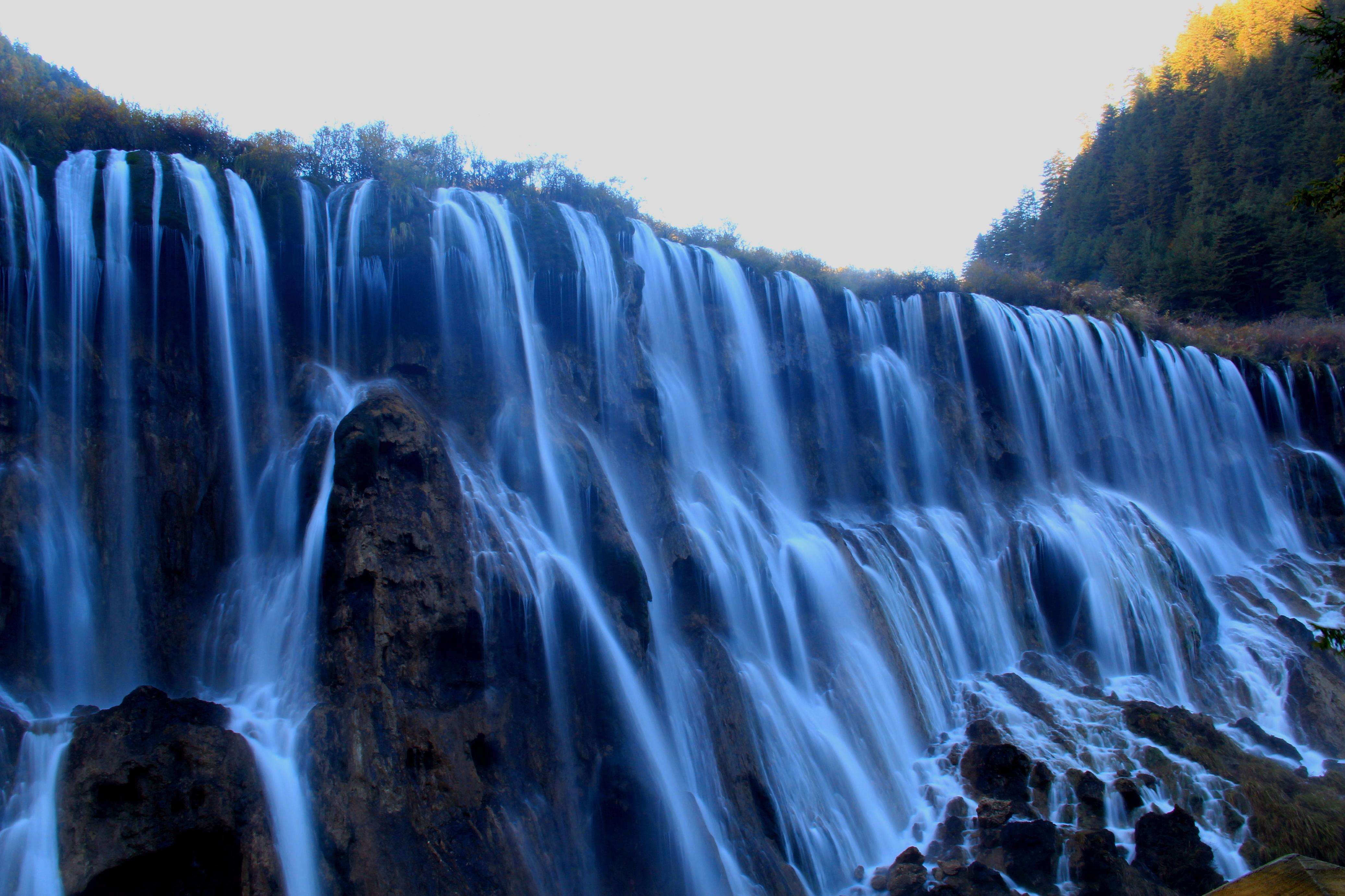 In the afternoon, after seeing the magnificent Nuorilang Waterfall, you will hike the Shuzheng Valley(14km) from Nuorilang to the entrance of Jiuzhaigou. There are more than 40 lakes and waterfalls of different sizes lying in the valley, most famous ones including the Reed Lake, Flaming Sea, Shuzheng Lakes Group, Shuzheng Waterfall, Tiger Lake, Rhinoceros Lake, etc.
You can get on the park bus which will transfer travelers from one attraction to another whenever you want to take a rest.
Leave Jiuzhaigou National Park, and have a good rest in your hotel tonight.

Day 3. Jiuzhaigou Valley
Place&Transport: Jiuzhaigou Valley
Today's Activities: Jiuzhaigou Valley
Accommondation: Four Stars Hotel (Can be customized) in Chengdu
Meal: B,L
Today's highlight is the most beautiful valleys of Jiuzhaigou - Rize Valley.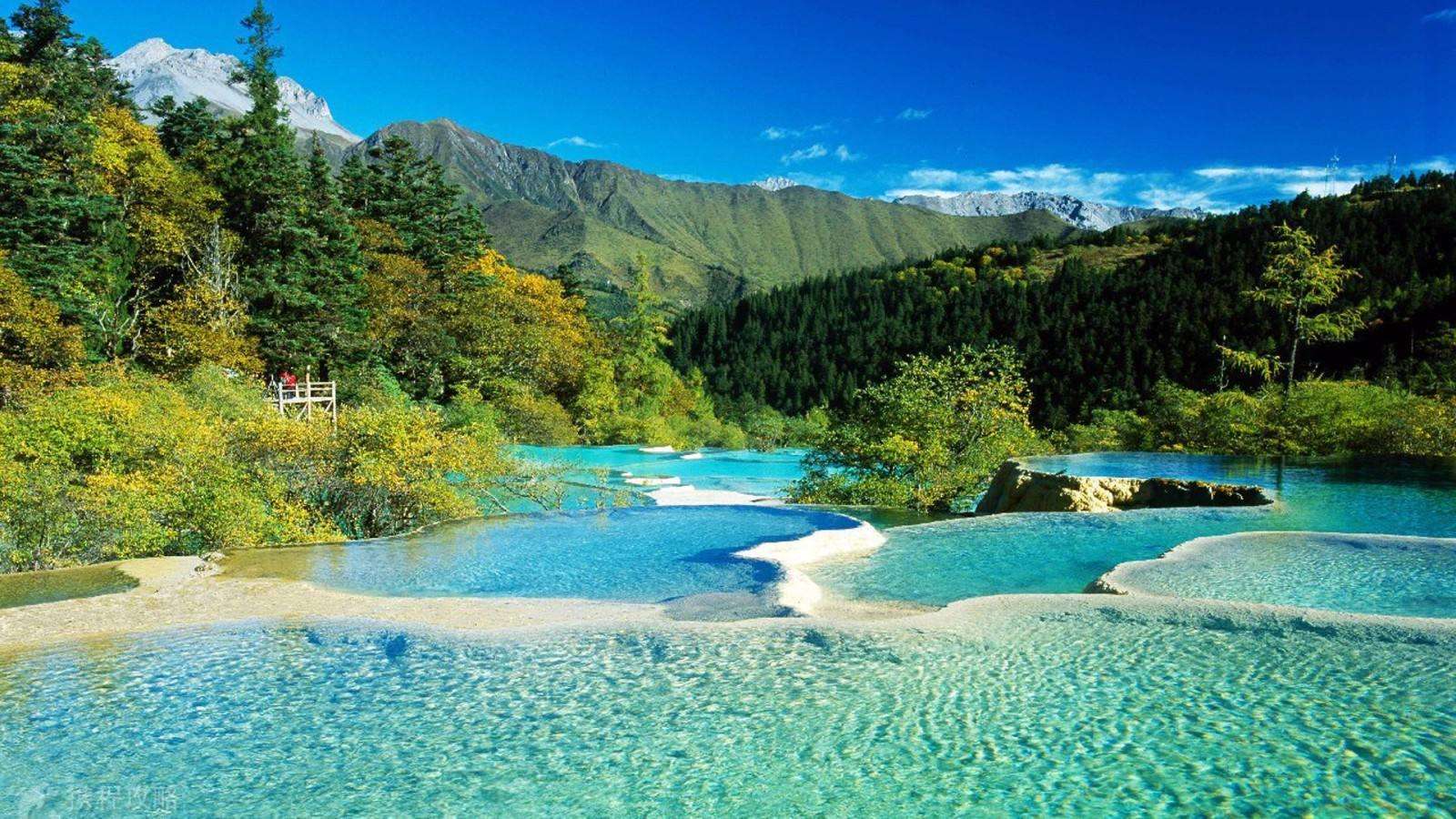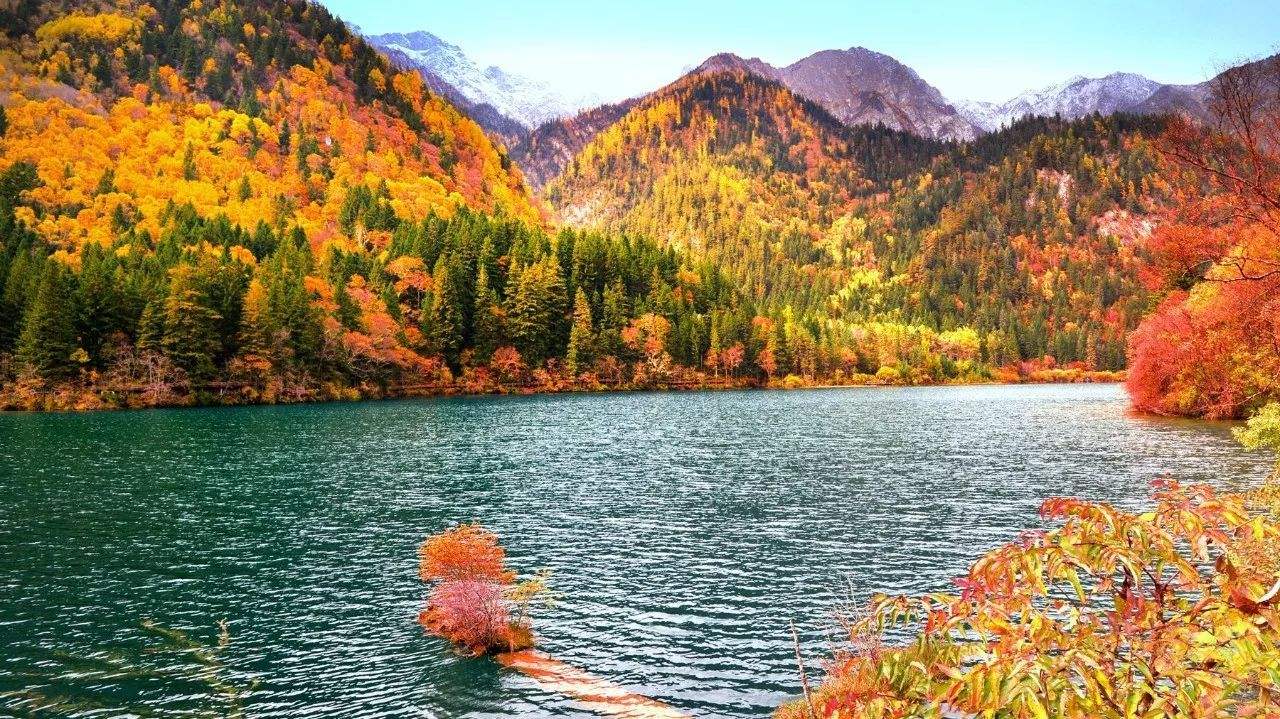 After breakfast, you will take a sightseeing bus to the end of Rize Valley where your walking tour starts. With a total length of 18km, the route links Nuorilang and virgin forests.
Here are all colors of the lakes like a kaleidoscope, fairyland tranquil and abstruse, mystic mirror. Waterfalls here have the tallest drop. Beaches look like treasure house. Virgin forest reach to the sky...luckily, you are going to enjoy them all during today's walking.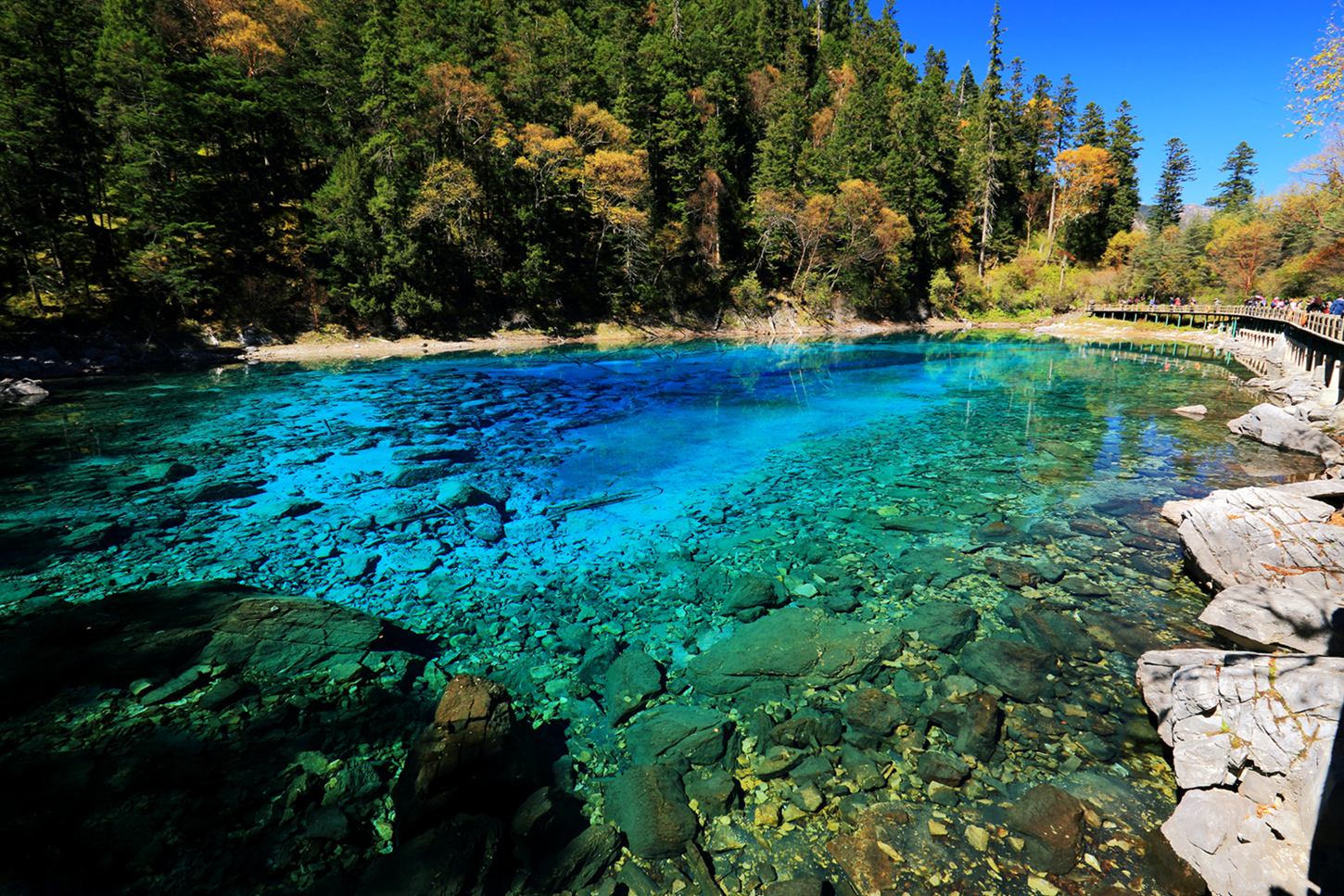 You will hike more than a half day from the top to the Nuorilang. Then take a sighseeing bus to the gate and stay overnight.
Tips: 1) Wear comfortably. Don't have to wear heavy trekking boots and thick hard jackets; 2) Alpenstock is not necessary; 3) Snacks and drinks are recommended to pack some with.
Day 4. Jiuzhaigou Depaature
Place&Transport: Jiuzhaigou
Today's Activities: Jiuzhaigou Valley Departure
Accommondation: N/A
Meal: B
Free on your own to explore Jiuzhaigou nearby your hotel, transfer you to Jiuzhaigou Airport for you flight to next tour destination at a suitable time.

Price Per Person in US Dollars