Chengdu Teddy Bear Museum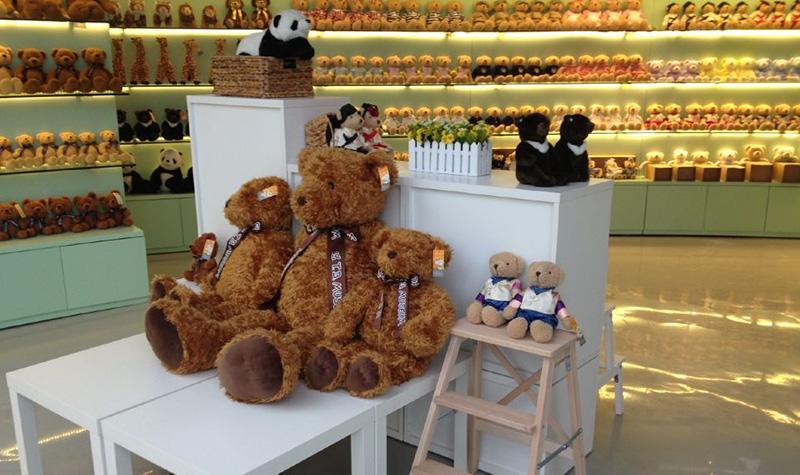 Overview
Chengdu Teddy Bear Museum is the largest Teddy Bear Museum in the world. Located on the Bank of Jinma lake, Wenjiang District, Chengdu City, it was officially opened to the public in 2012. Chengdu teddy bear museum is different from traditional museums and other theme parks. It not only collects the extremely precious limited edition teddy bears from all over the world, but also conveys a century old Teddy culture. It also allows people to enjoy leisure and enjoy the happy experience of body and mind.
Constuction

History Pavillion
The historical pavillion area is the place where Teddy's cultural heritage can be best reflected. In the future, teddy bear "glad" will take us to modern times by time express. He will take us into the long history of 100 years' and appreciate Teddy's unforgettable historical chapter.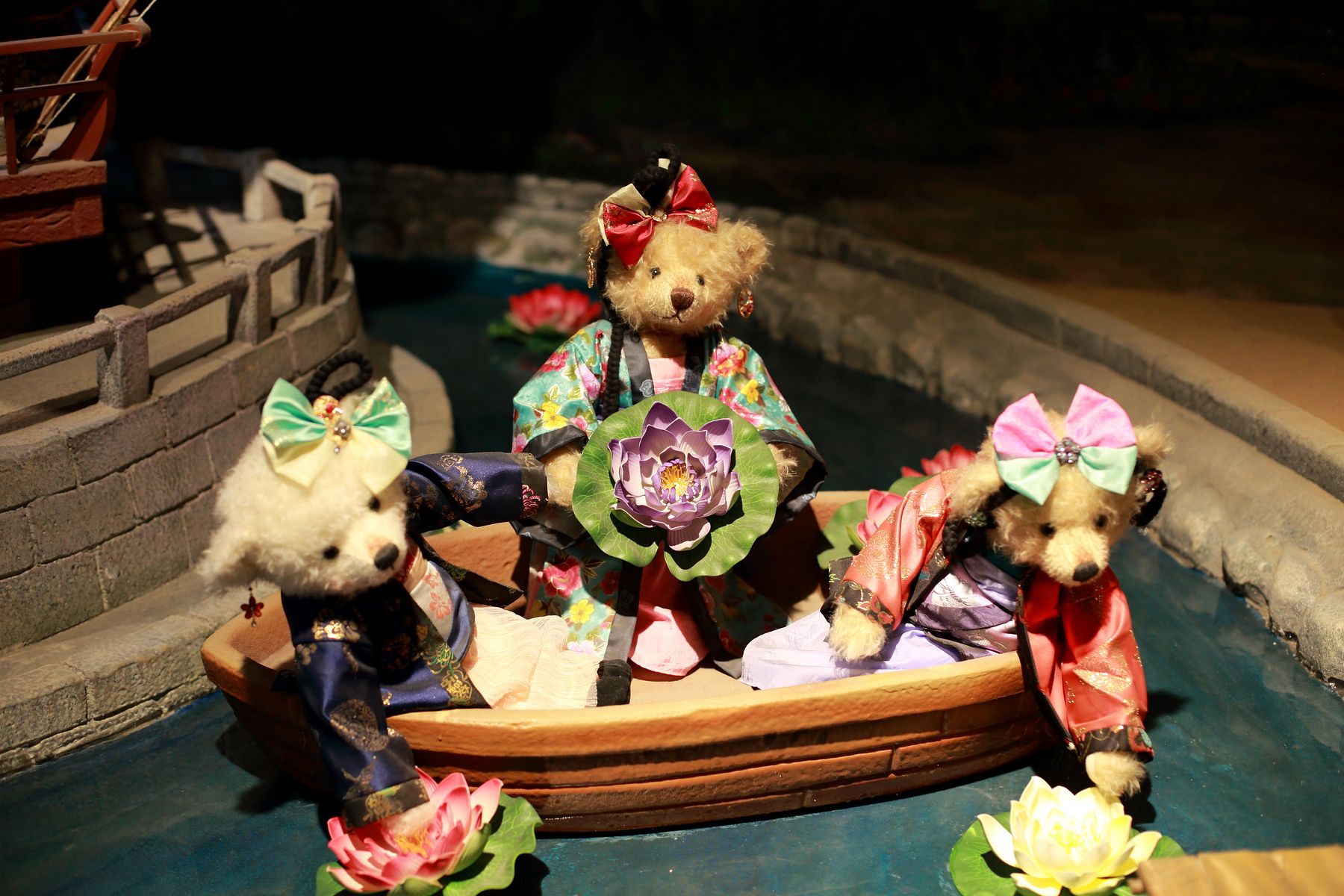 China Pavilion
Teddy presents five thousand years of Chinese culture, such as Sanxingdui Museum, Romance of the Three Kingdoms and the legend "Journey to the west", which brings us into the time tunnel of Chinese history and re appreciates the great and profound history and culture of China.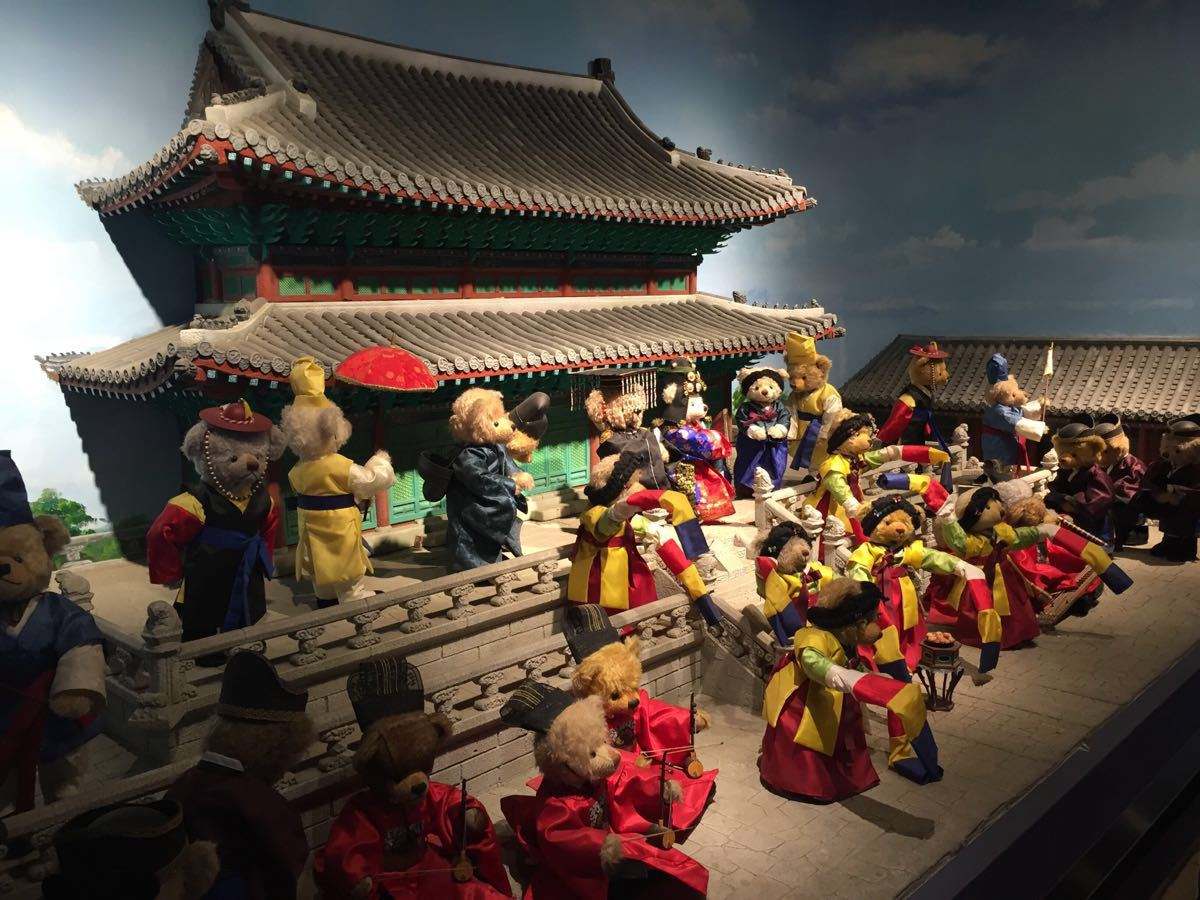 World Pavilion
The lovely teddy bear invites you to take the express train to experience the seven wonders of the world: the great wall of China, the Colosseum of ancient Rome, Machu Picchu, Taj Mahal of India, Petra of Jordan, pyramid of Egypt, statue of Christ the Savior. You can enjoy the great human creation and experience the artistic attainments of world miracle. Teddy Bear Museum takes teddy bear as an art carrier to reproduce historical classics and cultural classics. Convey history and culture in a creative way.
Korean Wave Pavillion
The development of popular culture in South Korea is an irresistible force. It not only improves the image of South Korea, but also affects many young people in Asia. Korean star, Korean TV series, Korean music and Korean kimchi have become familiar cultural elements for Chinese people. Let's feel the beating cultural power from the traditional Korean wedding, Korean court, Korean history and Korean folk art together with Teddy, and feel the feelings of other countries in foreign countries.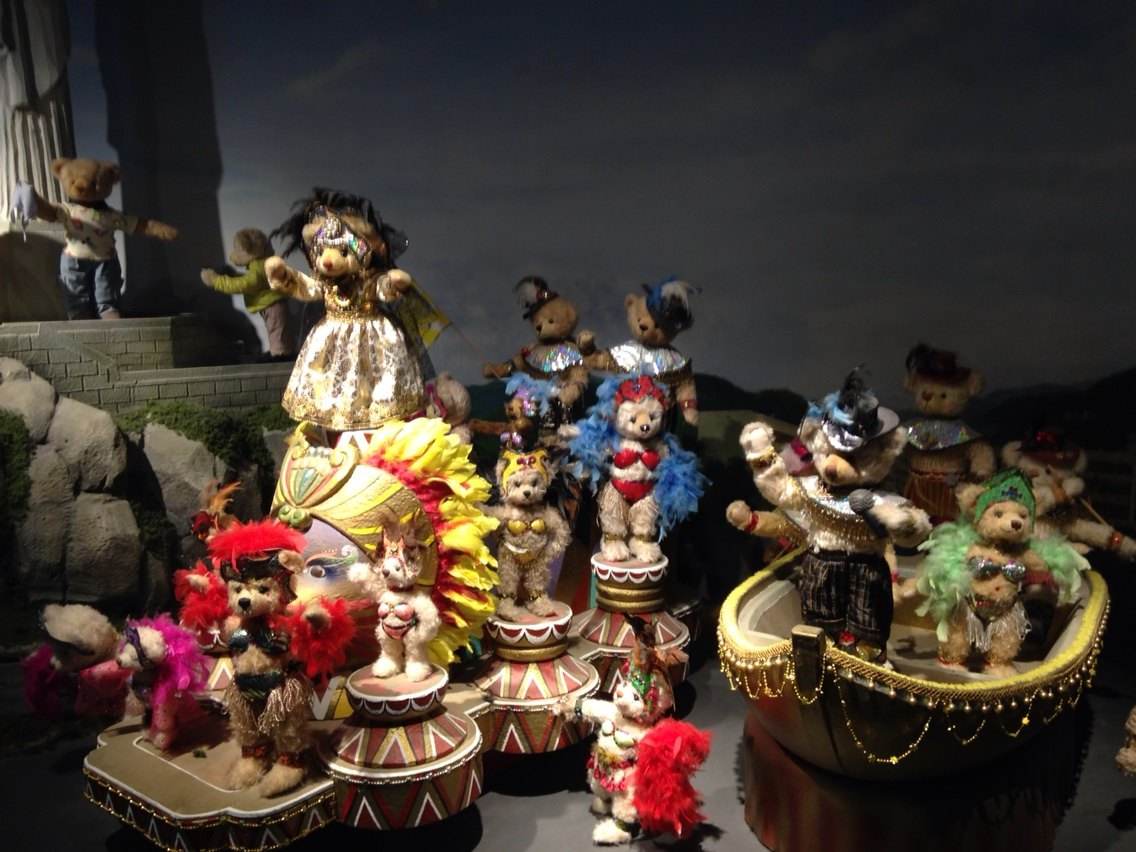 Information
Admission Fee: 75 Yuan
Opening Hours: 10:00-18:00
Address: Wenjiang District, Chengdu, Sichuan Province
How to get there:
Take bus No.37, No.58, NO.175, no.197, no.334 to Wanjiawan bus station, and then transfer to no.761 at Wanjiawan bus station to Jinma international sports city. Wenjiang district can take bus No.106 to Jinma international sports city