Hailuo Valley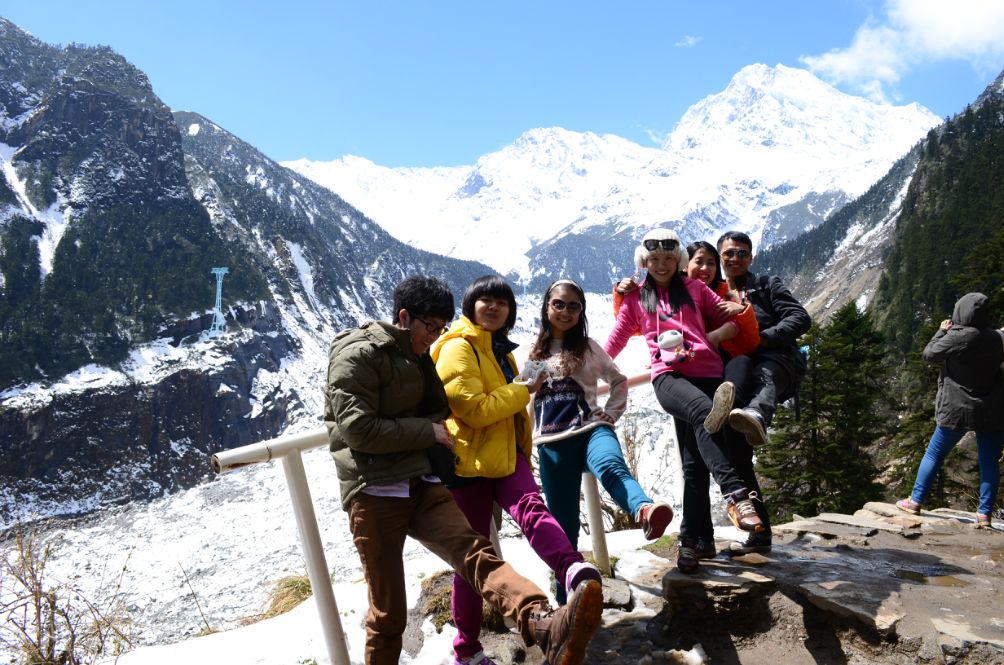 Overview
The Hailuo Valley lies at the foot of the Gongga snow-topped peak, situated on the eastern hillside of Gongga Mountain at the eastern edge of the Qinghai-Tibetan Plateau. It is well-known for its low-elevation glacier.
The Hailuo Valley in Sichuan has been upgraded to an AAAAA scenic area, according to a notice on the official website of China National Tourism Administration on February 16. The AAAAA rating is the highest assessment for a scenic area in China.
Highlight
The crystal glacier comes down along the steep hillside and decorates the whole valley with a pure icy white coating. Its huge ice cave and bridge make the scenery resemble a crystal palace straight out of an ancient myth. More particularly, the magnificent grand ice waterfall, over 1,000 meters high and 1,100 meters wide, is 10 times larger than the famous Huangguoshu Waterfall in Guizhou Province.
Lying in the southeast of Ganzi Autonomous Prefecture on the eastern slope of Mount Gongga, 296 kilometers away from Chengdu, the valley is well-known for its low-elevation glacier.
With world-class tourism resources, the valley is a state-level nature reserve, a national geological park and the only park in China that boasts glacier, virgin forest and hot springs at the same time.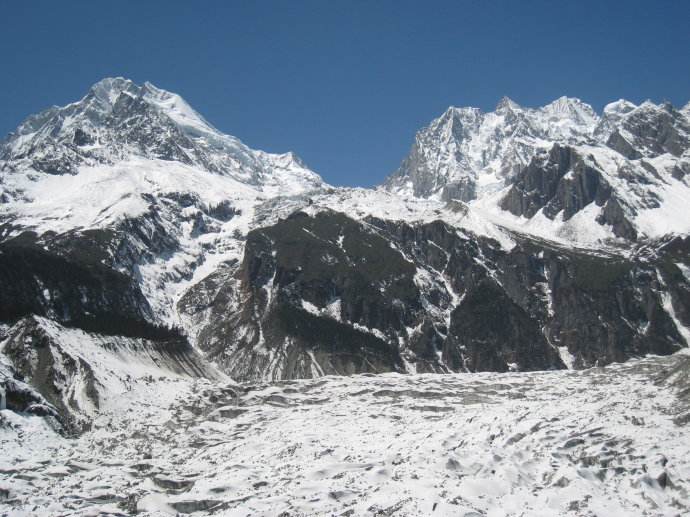 In this world of ice and snow, there are dozens of hot, warm and cold springs, exuding from underground. The highest temperature of the spring mouth can be up to 90℃. The ancient forest is also an important feature of the valley.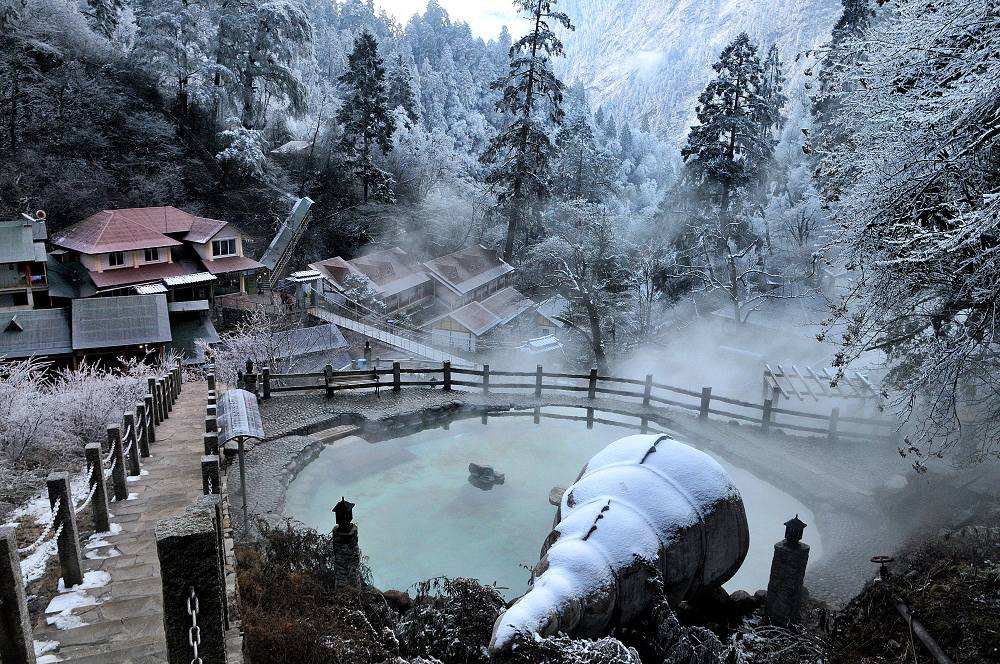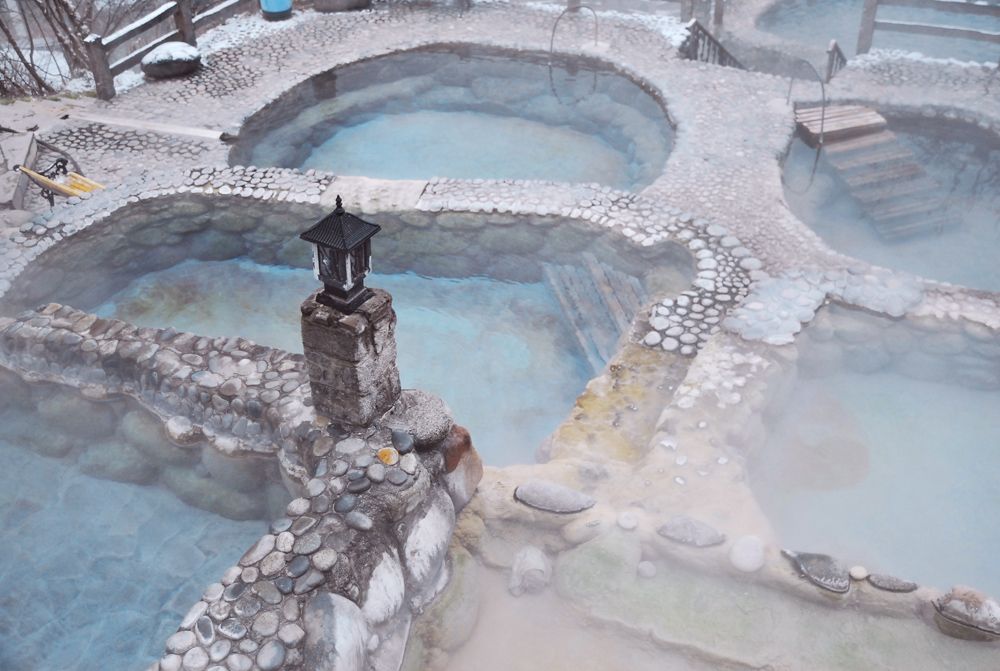 Information
Admission Fee: CNY 72 (US$11.38)/person