Jiezi Ancient Town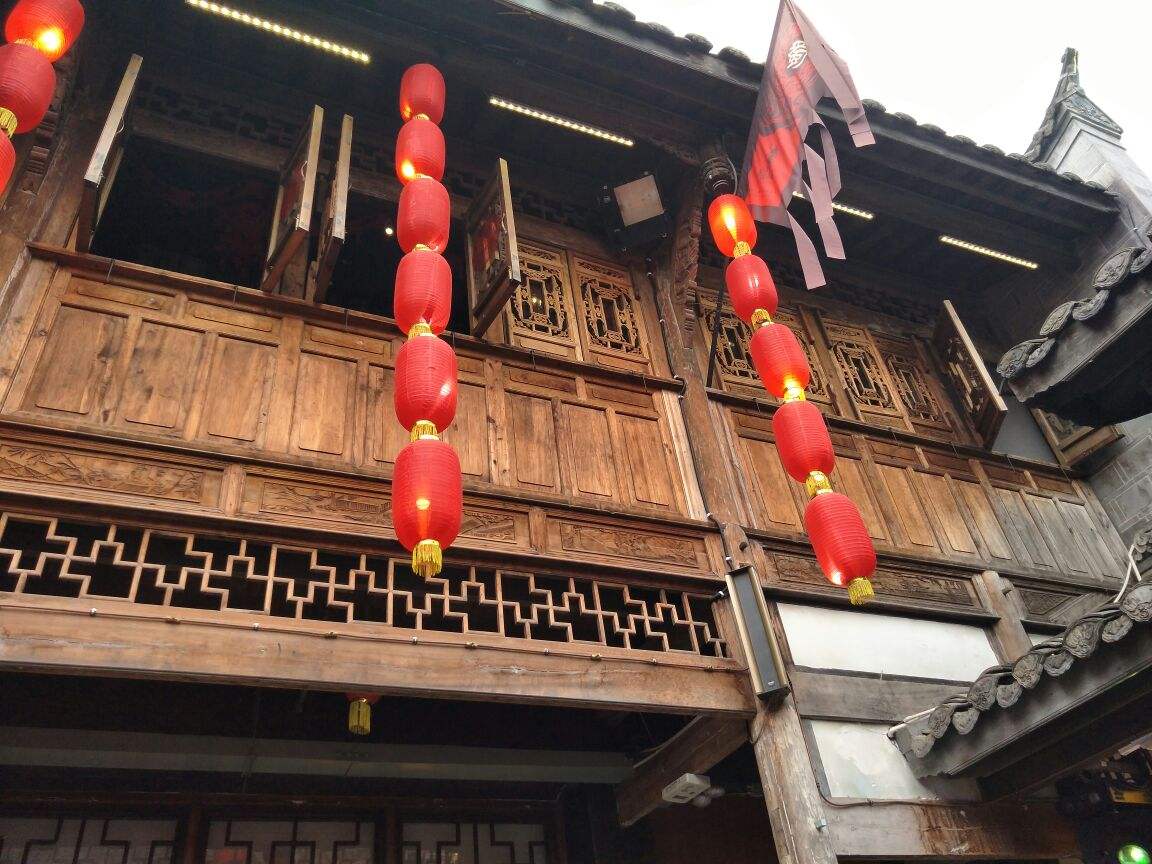 Overview
Jiezi Ancient Town is located in Chongzhou, not far from the famous Taoist mountain Qingcheng, Sichuan Province. With a history of over 1,000 years, it includes 32 temples and a great number of other historical sites. It features an ancient temple which could be traced back to Jin Dynasty, primitive forests, an age-old gingko trees and Nan trees, an ancient stone pagoda and a well preserved ancient street. The town is a good combination of natural scenery and artificial designs.
History of Jiezi Ancient Town
Jiezi Ancient Town is an old town with more than 1000 years' history. "Jiezi" means small street. In Tang Dynasty and Five Dynasties, it was called "Hengqu" which means across Weijiang River. For the chaos caused by war, the prosperous town turned into a street along the river in 1615 in Ming Dynasty. The local people set this street a new name "Jiezi Chang" for marketing. Hence, it got "Jiezi".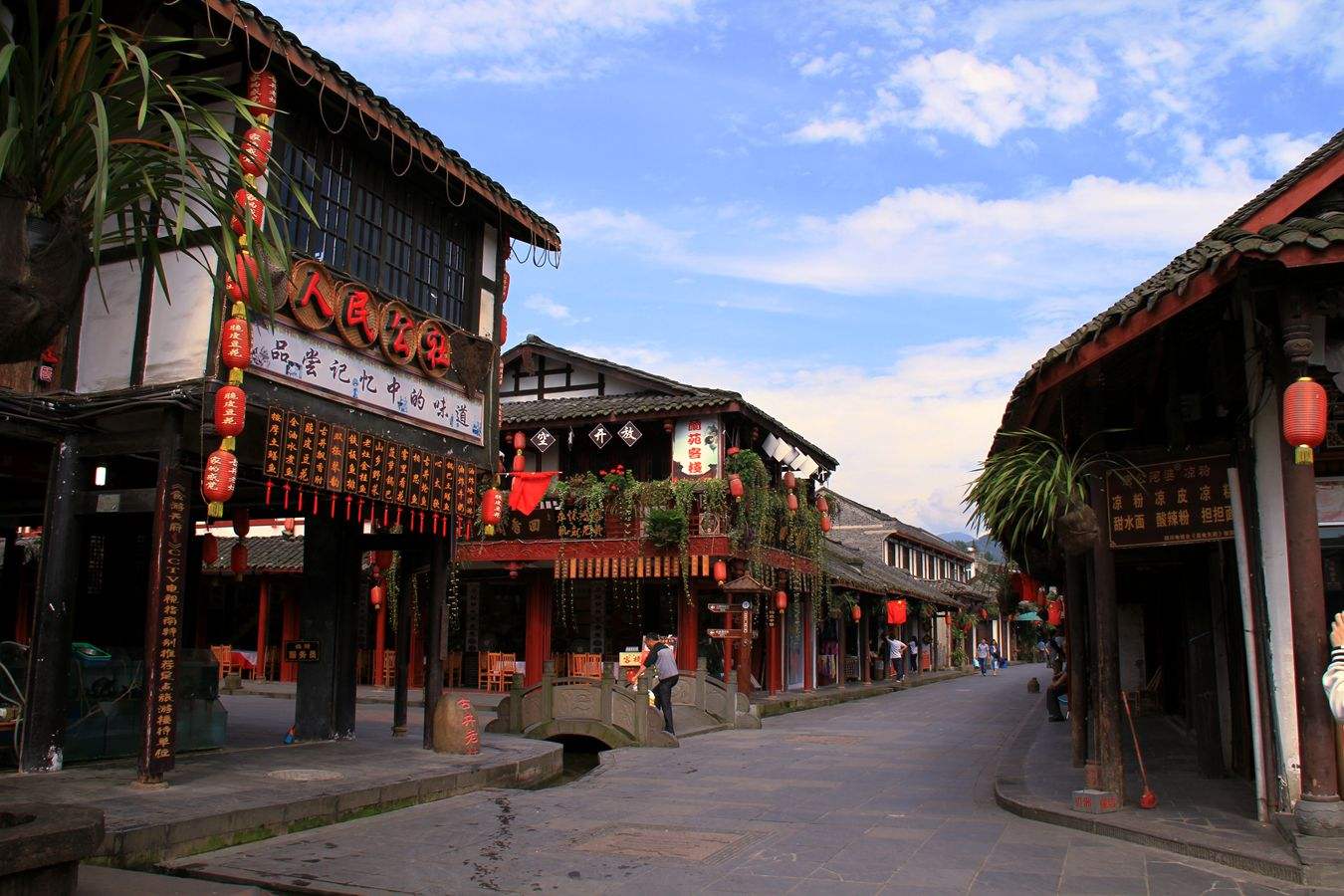 What to Do in Jiezi Anicent Town
The pure, elegant Jiezi Ancient Town is the typical reflection of old town in Western Sichuan. There is a wealth of relic sites scattered around Jiezi Old Town including Guangyan Buddhist Temple, Fengqishan Scenic Spot, Primitive Forest, Millennium gingko tree, ancient stone pagodas, bridges, well-preserved Qing-dynasty street, caves and 32 temples.
Stroll along Old Streets
The best way to explore Jiezi Ancient Town is simply strolling around the old streets. Walk on the ancient paved streets to discover the old shops with old books, paintings, handmade straw sandals, antiques, old silver, old furniture…Also, there is a bar street built along the Weijiang River with ancient dwellings. Immerse yourselves in the old time and relax your eyes by overlooking the beautiful mountains.
Appreciate Qing-Dynasty Ziku Pagoda
Ziku Pagoda is located in Gingko Square (five Millennium gingko trees with 20-meter high). Built in Qing Dynasty, Ziku Pagoda is 15 meters high with five floors in the shape of hexagon. On the top four layers, it is carved "The Legend of White Snake". The local people believed that it was blessed if cherished words, they won't throw away paper with words and gather the paper to incinerate. Ziku Pagoda was built in 1852 to incinerate the words and now become the historical site to explore in Jiezi.
Know Tang-Dynasty Poet Tang Qiu
Tang Qiu was called the Ladle Poet in the late of Tang Dynasty. He retreated in the mountain of Weijiang and wrote poems for fun also to express his feelings and ambition. After his accomplished his poems and threw them into gourds to flow down the river. Walk to Tangqiu Square and have a look at Tangqiu Statue to know more about this ladle poet.
Visit Guangyan Buddhist Temple
Guangyan Buddhist Temple is situated in the forest of Fengqi Mountain at an altitude of 1100 meters. It was first built in Jin Dynasty. The uncle and grandson of Zhu Yuanzhang in Ming Dynasty took refuge in Guangyan Buddhist Temple and the imperial court presented "Hongwu Nancang" which was the typical book of Buddhism as a gift to the temple.
Travel Information
Location: Jiezi Ancient Town, Fengqi Mountain, Congzhou City, Chengdu
Ticket Price: free
Opening Time: all day
Time for visiting: 1 day