Sichuan Lizhuang Ancient Town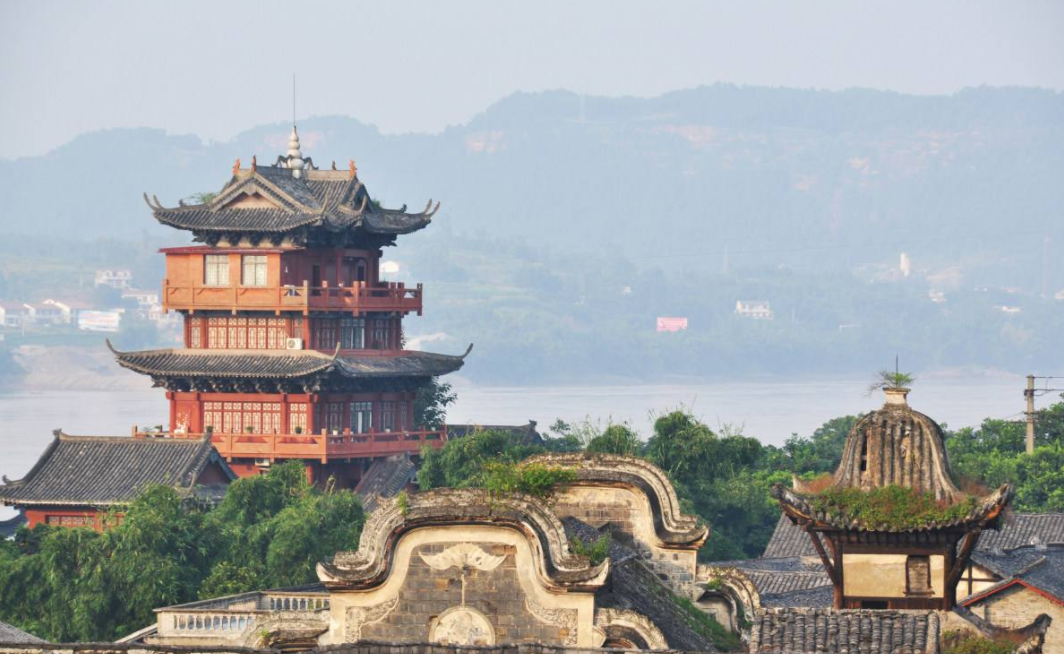 Overview
Lizhuang Town is a state-level historic old town in China. It is located in Lizhuang Ba, 19 kilometers (12 miles) from Yibin city in Sichuan Province. Lizhuang was once a fishing village and, during the Han Dynasty (206 BC–220 AD), there was a post in the village. The town was an important trade center during the Ming (1368–1644) and Qing (1616–1911) Dynasties. As it is located at the start of Yangtze River, it is also known as "the first town in the Yangtze Area".
History & Background
Lizhuang is situated in a remote area with a population of 12,000. It is famous for its historical relics and scenic spots. Now, it contains well-preserved buildings from the Ming (1368–1644) and Qing (1616–1911) Dynasties, such as temples, ancestral halls, courtyards, and ancient lanes. Walking on the streets, everything in the field of vision gives one a sense of going back to ancient times: well-arranged wooden attics, narrow lanes paved with blue stones, tall thresholds, heavy wooden gates, and well persevered ancient buildings and temples. The layout of Lizhuang remains the same as during the Ming (1368–1644) and Qing (1616–1911) Dynasties. The streets are paved with stones, and buildings in Qing style sit on both sides of the street. These buildings are tall and decorated with carved gate and windows, and all are connected through narrow lanes.
Best Time To Visit
Lizhuang is located between the Yunnan-Guizhou Plateau and Sichuan Basin, and the local terrain changes from a plateau to a basin. The area enjoys a subtropical monsoon climate, with varying average temperatures for each season. Rain typically falls in the summer, yet rainstorms and hailstones are rare. The best time to visit Lizhuang is in May, June, August, and September.
Attractions
Lizhuang is famous for its historical relics and scenic spots. It has a large number of ancient buildings, and currently contains over 10 well-preserved ancient temples. Those buildings are tall and well arranged, giving visitors a complete view of the architectural characteristics of the Ming (1368–1644) and Qing (1616–1911) Dynasties. The sculptures and carvings on the buildings are exquisite, vivid, and full of artistic value. Lamb Street (??) and Xizi Lane (????) represent the local customs of the Ming and Qing Dynasties. Liang Sicheng, a great modern Chinese architect, calls Luoxian Temple, Kuixing Temple, Nine Dragons Stone tablet and Hundred Crane Window the "Four Wonders of Lizhuang."
Information
Location:Lizhuang Ancient Town Scenic Area, Lizhuang Town, Cuiping District, Yibin City, Sichuan Province
Opening Time: 09:00-17:00
Ticket Price: free
Time for visiting: half day
How to get there: There is a bus from Chengdu Wuguiqiao Bus Station to Yibin, and then from Yibin to Lizhuang