The First Bend of Yangtze River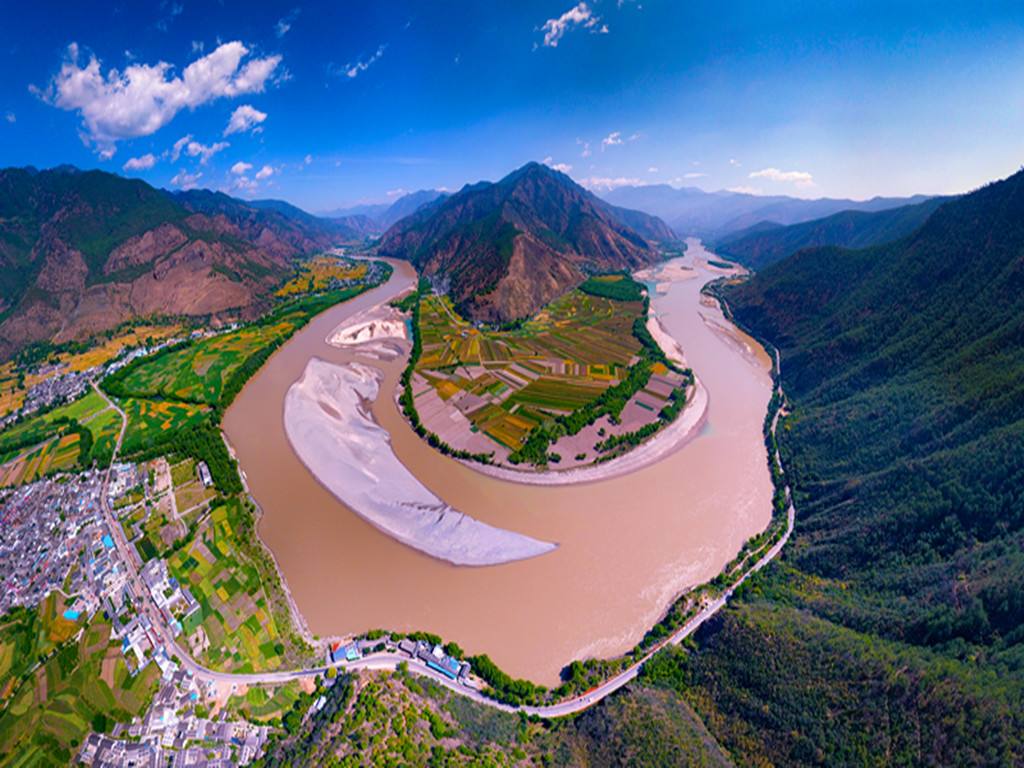 Introdution
The First Bend of the Yangtze River lies in Shigu (Stone Drum) Town, which is 45 kilometers northwest to Lijiang Ancient Town. Running from the north of China to the south, the Jinsha River turns to the northeast here in Shigu, giving birth to the famous "First bend of the Yangtze River".
History & Background
A white marble tablet in the form of a drum was erected there by the county magistrate of Lijiang in the 27th year of the Jiajing Period of Ming Dynasty (1548), hence its name.
Legend
According to folklore, Nu River, Lancang River and Jinsha River were three sisters. When they were traveling together, they had a dispute on the way. The elder sister and the second elder sister stubbornly went south, while the youngest sister Jinsha river was determined to go to the East where the sun rose to find light and love. After saying goodbye to the two sisters, she resolutely turned to the East. The first bay of the Yangtze River is formed at the turning point of Jinsha girl.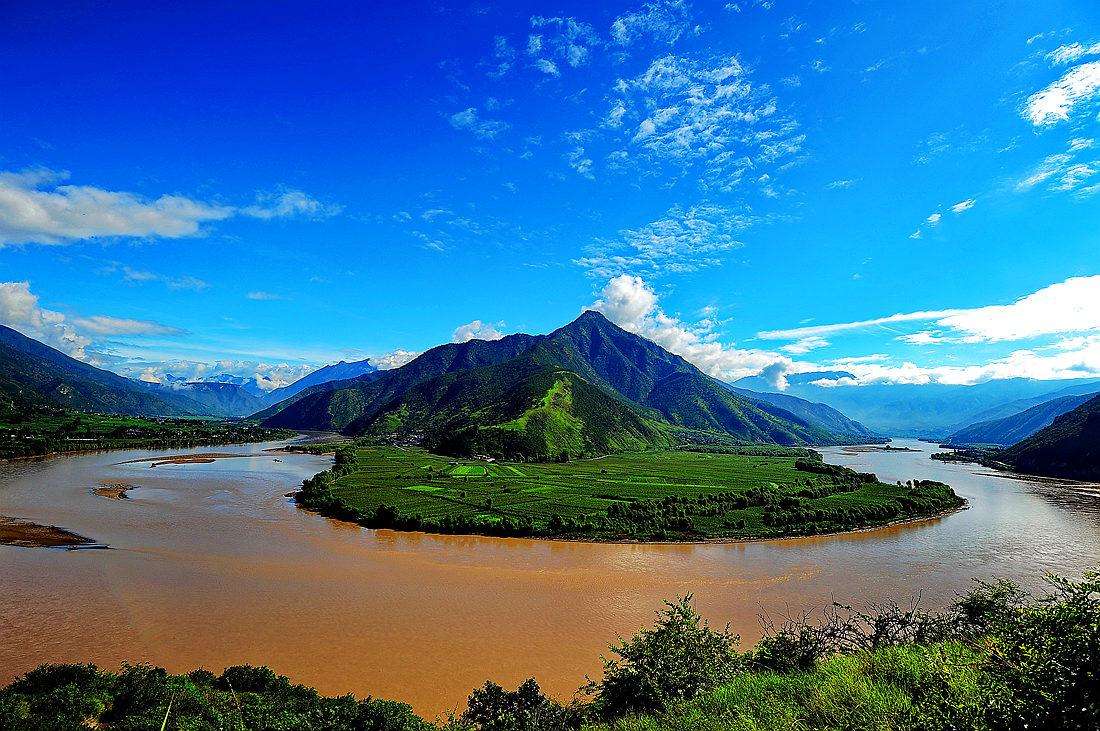 Highlight
The First Bend of the Yangtze River is surrounded by hills and water with picturesque landscape. The river is wide and flowing smoothly. With the willow belt along the river, the mountains around, the terraced fields along the slopes and the villages, it honors the reputation of "The Second Jiangnan" (the south of the Yangtze River in the lower reach).
Information
Address: Lijiang City, Yunnan Province
Recommeded visit time: 1-2 Hours
Opening Hours: All Day
Admission Fee: Free; Shigu town: CNY 5
How to get there: At present, tourists can only take the county bus to Shigu town or at Lijiang passenger terminal or long-distance bus ticket office in Xindajie street. The fare is 10 yuan per person.