The Old Teahouse in Pengzhen Town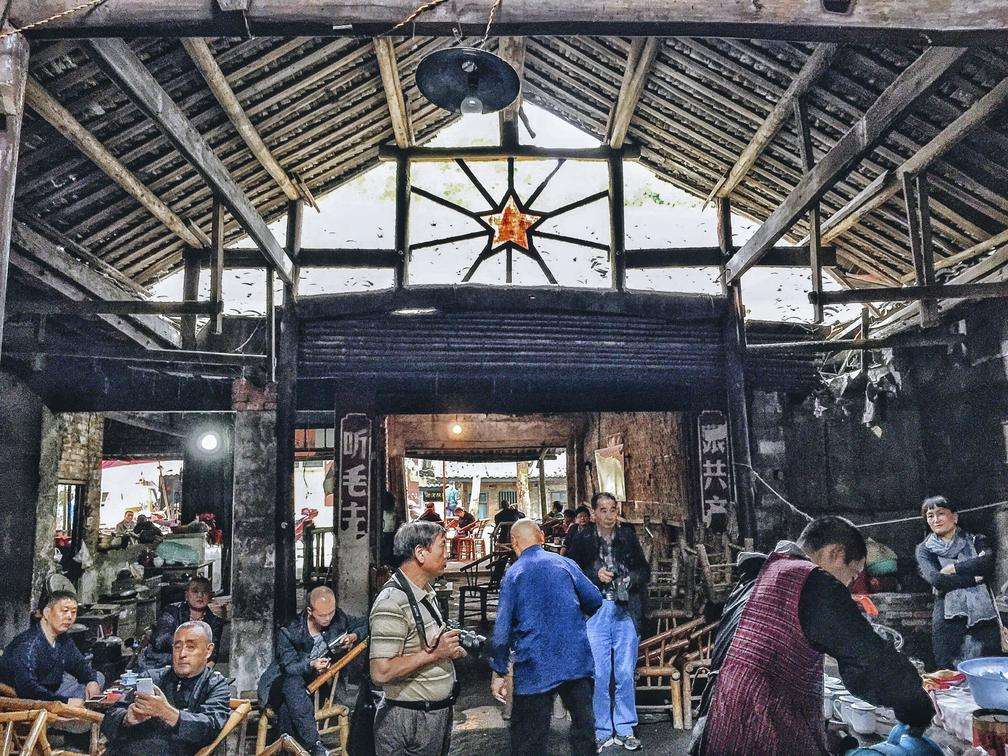 Introduction
Teahouse culture dominates the psyche of the locals in Chengdu or the whole Sichuan Province. Drinking tea has been incorporated into the local routine life for ages. Teahouses are scattered around the city and you can easily find them in a park, a busy street, or a run-down alley.
Highlight
No matter which teahouse you enter, you will see the unique Sichuan-style teahouse facilities – bamboo chairs, square tables, stove, tea set and teapot. With urbanization and fast pace of daily life, old teahouses with the original flavor have become fewer and fewer though there are legions of teahouses in Chengdu.
Only in remote and backward towns, you can still find the vey few ancient teahouses and most of the them only exist in our memory. The Ancient Teahouse in Pengzhen Town, about 30km west of Chengdu city center, is one of such primeval teahouses with the original Sichuan teahouse flavor. Its existence is a trace of "Tea Culture" left from history, adding much to the condiments of the modern life and to the rare bonding people to people relation.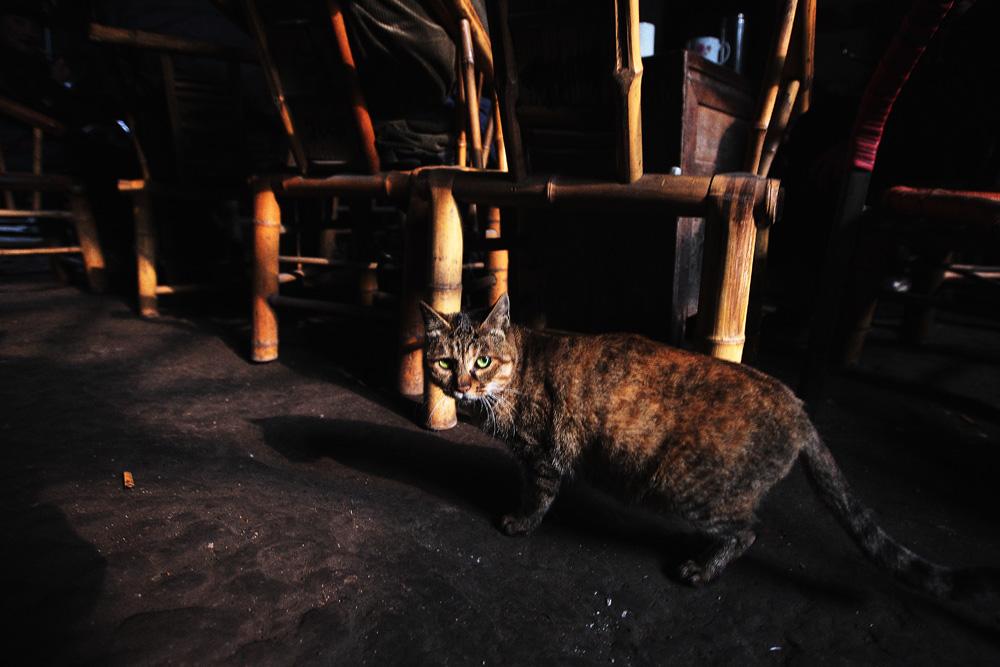 The Ancient Pengzhen Town Teahouse is located on the old street in Pengzhen Town, about 30 km in the west of Chengdu. The old house is a bungalow, nameless, no sign, with an area of 200-300 square meters, facing the streets on its two sides. The front and back doors are all made of wooden boards.
The main wooden hall beams hanging overhead inside the teahouse slants a bit down and the walls are discolored by damps and crumbling with age, which all tells us the old teahouse still lives in the remote history. When you enter the old teahouse, you will see the old tea tables, old bamboo chairs, old tea customers, old teapots, giving people a feeling of being in the another world.