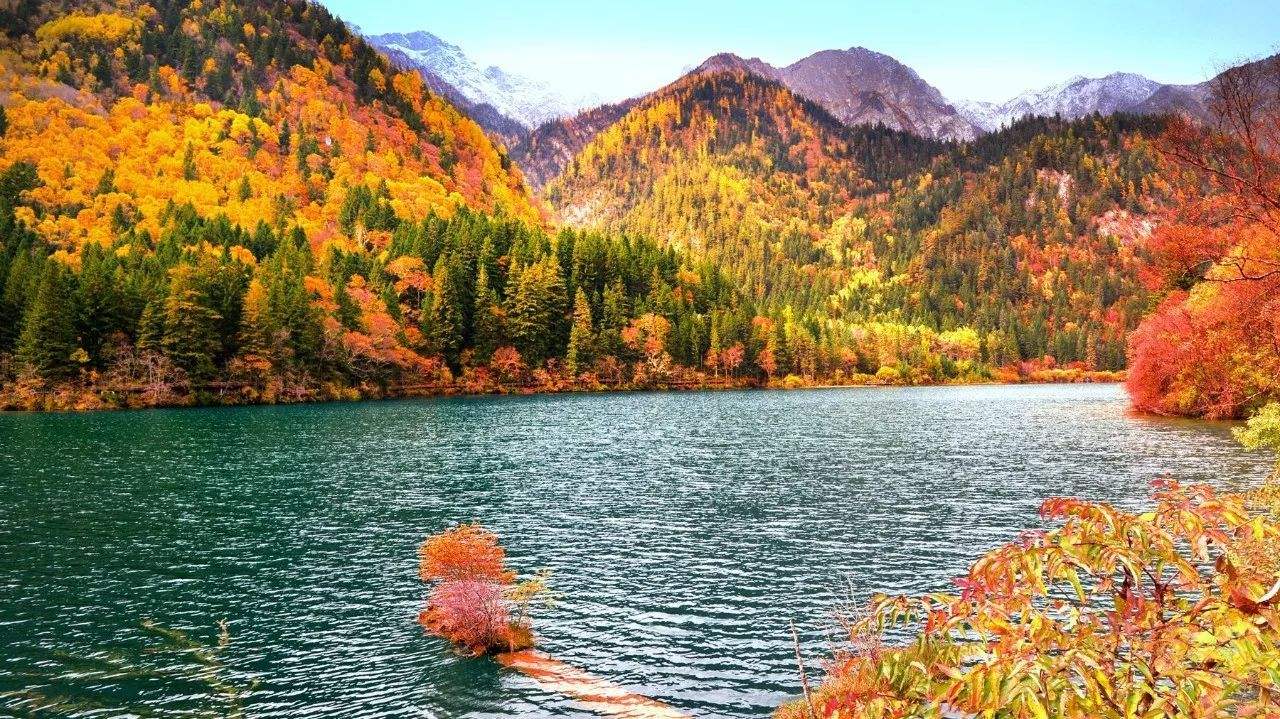 Jiuzhaigou Valley
Jiuzhaigou is located in Jiuzhaigou County, Sichuan Province. It is located on the Qinghai Tibet Plateau and the Western Sichuan Plateau, more than 300 kilometers away from Chengdu City in the south. It is a gully with a depth of more than 50 kilometers. The main protected objects of Jiuzhaigou National Nature Reserve are Giant panda, Golden monkey and other rare animals and their natural ecological environment. There are 74 species of rare plants under state protection, 18 species of national protected animals, and abundant fossil fossils and ancient glaciers. Travelers can get from Chengdu to Jiuzhaigou by air, car or long distance bus.
Chengdu to Jiuzhaigou by Flight
Taking a flight from Chengdu Shuangliu International Airport to Jiuzhaigou Huanglong Airport is undoubtedly the fastest and most comfortable way. It is the most popular transportation mode for most tourists. The whole journey only takes 1 hour. At present, there are 1-3 flights from Chengdu to Jiuzhaigou every day, usually the number of tourists determines the number of flights. There are more flights in the afternoon or at night!
Flight Details from Chengdu to Jiuzhaigou:
Flight No. Departs Arrive
3U8605 22:05 23:05
CA4481 15:45 16:45
MU3979 22:05 23:05
Chengdu to Jiuzhaigou By Bus/Coach
Taking a long-distance bus from Chengdu to Daocheng Yading is undoubtedly the longest way, it will costs at least 8-10 hours. If you have enough time and are interested in the scenery along the way, you can choose to take the bus. You can take a bus at the Chengdu Xinnan bus station or Chadianzi bus station. The ticket price is about 145 CNY. It should be noted that when buying a ticket, you must ask whether the bus terminal is Jiuzhaigou County or Jiutong bus station. Jiuzhaigou County is about 40 kilometers away from Jiuzhaigou scenic spot. If you choose to go to the Jiuzhaigou county, you have to charter or carpool to Jiuzhaigou scenic spot after you get off. The best choice is choose to arrive at Jiutong bus station directly.
Chengdu Xinnanmen Bus Station
Address: No.2 Xinnan Road, Wuhou District, Chengdu, Sichuan (It is located in the busy downtown area, and you can take metro Line 3 and stop at Xinnanmen Station.)
Jiutong Bus Station
Address: Entrance of the Jiuzhaigou Scenic Area
Chengdu to Jiuzhaigou By Driving
Driving from Chengdu to Jiuzaigou Scenic is one of the feasible options. It is more than 400 kilometers from Chengdu to Jiuzhaigou, and the journey takes about 9 hours. You can hire a car or take a taxi on your own. (Our Chengdu Private Tour provides car rental service with the best price, for more details,E:chinaprivatetours@gmail.com)
At present, there are two routes from Chengdu to Jiuzhaigou
1)West-Line:About 430km,Chengdu?Dujiangyan?Wenchuan?Maoxian?Songpan?Chuanzhusi?Jiuzhaigou.
2)East-Line:About520km,Chengdu?Guanghan?Deyang?Mianyang?Jiangyou?Pingwu?Jiuzhaigou County?Jiuzhaigou.
Get around Jiuzhaigou
Upon your arrival at Jiuzhaigou Valley, you still need make a transfer to the scenic area for the airport is 88km away from Jiuzhaigou scenic area(about 1.5 hours by car) and 50km away from Huanglong scenic area (about 1 hour by car).
Jiuzhaigou to Huanglong
You can take non-stop buses within 3 hours, departing early in the morning at Jiuzhaigou Scenic Area, or rent a car to Huanglong within 2.5 hours.