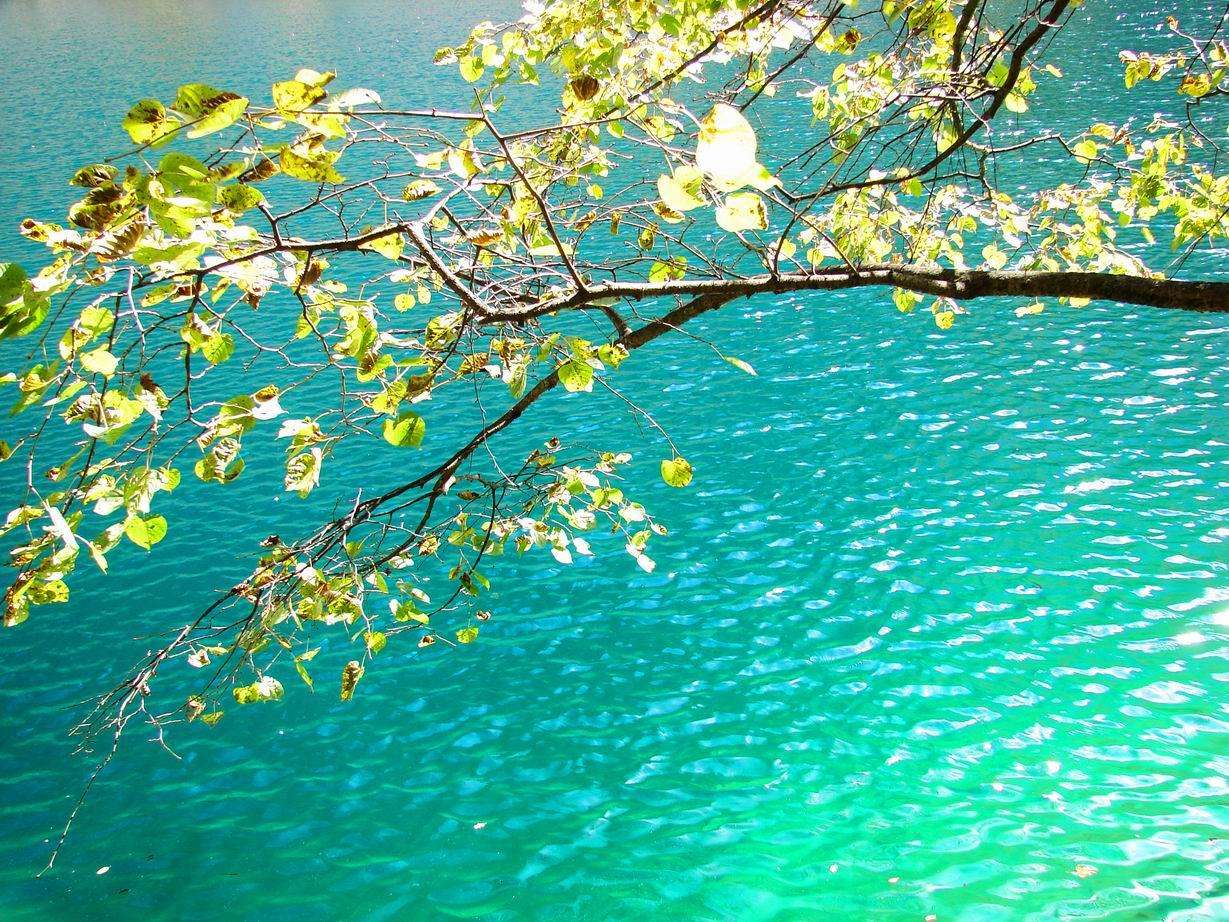 What to see in Jiuzhaigou
1.Jiuzhaigou Natural Reserve
Jiuzhaigou is a nature reserve and national park located in the north of Sichuan Province in the southwestern region of China. A long valley running north to south, Jiuzhaigou was inscribed by UNESCO as a World Heritage Site in 1992 and a World Biosphere Reserve in 1997. It belongs to the category V (Protected Landscape) in the IUCN system of protected area categorization.
The Jiuzhaigou valley is part of the Min Mountains on the edge of the Tibetan Plateau and stretches over 72,000 hectares (180,000 acres). It is known for its many multi-level waterfalls, colorful lakes, and snow-capped peaks. Its elevation ranges from 2,000 to 4,500 metres (6,600 to 14,800 ft).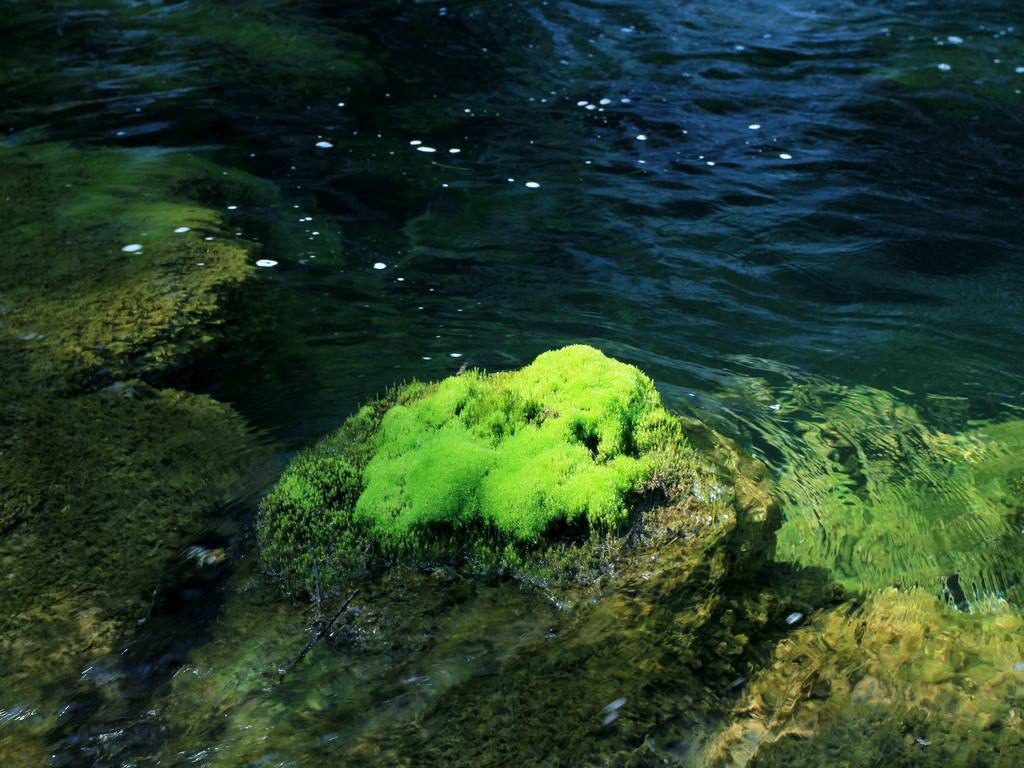 Information
Coordinates: 33°13'N 103°55'E
Country: China
Mayor: Yang Hongtao
Population: 62,000
Currency: Yuan (Renminbi)
Language: Sichuan Dialect
Time Zone: China Standard Time (UTC+8)
Area: 5,290 square kilometers
Administrative Divisions: 17 towns
Altitude: 1405-4000m
Main Rivers: Bai River
GDP: Total – CNY/58.03
2.Nuorilang Waterfall
The Nuorilang Waterfall 24.5 meters high and 270 meters broad on top, is one of the huge calcsinter waterfalls in Jiuzhaigou. It locates at the core of the scenic spot, being the mark of Jiuzhaigou. Nuorilang means "majestic sublimity or male god" in Tibetan.
Zhenzhutan (Pearl Beach) Waterfall, 21 meters high and 162.5 meters broad on top, the waterfall looks like a crescent, whose broad water-screen falls down all in a sudden like pouring gold or silver, it becomes crystally clear when frozen in winter.
Shuzhen Waterfall, 25 meters high and 72 meters broad on top. Water is divided into numerous water currents by numerous thickets on the slopes and blocked by ring-shape calcsinter. Then the waterfall present tourists such a scene as so many lotus-shape small waterfalls go down the steps of a ladder. Seen afar, they are like sleeping lotus, shining and graceful in the sun but never withering.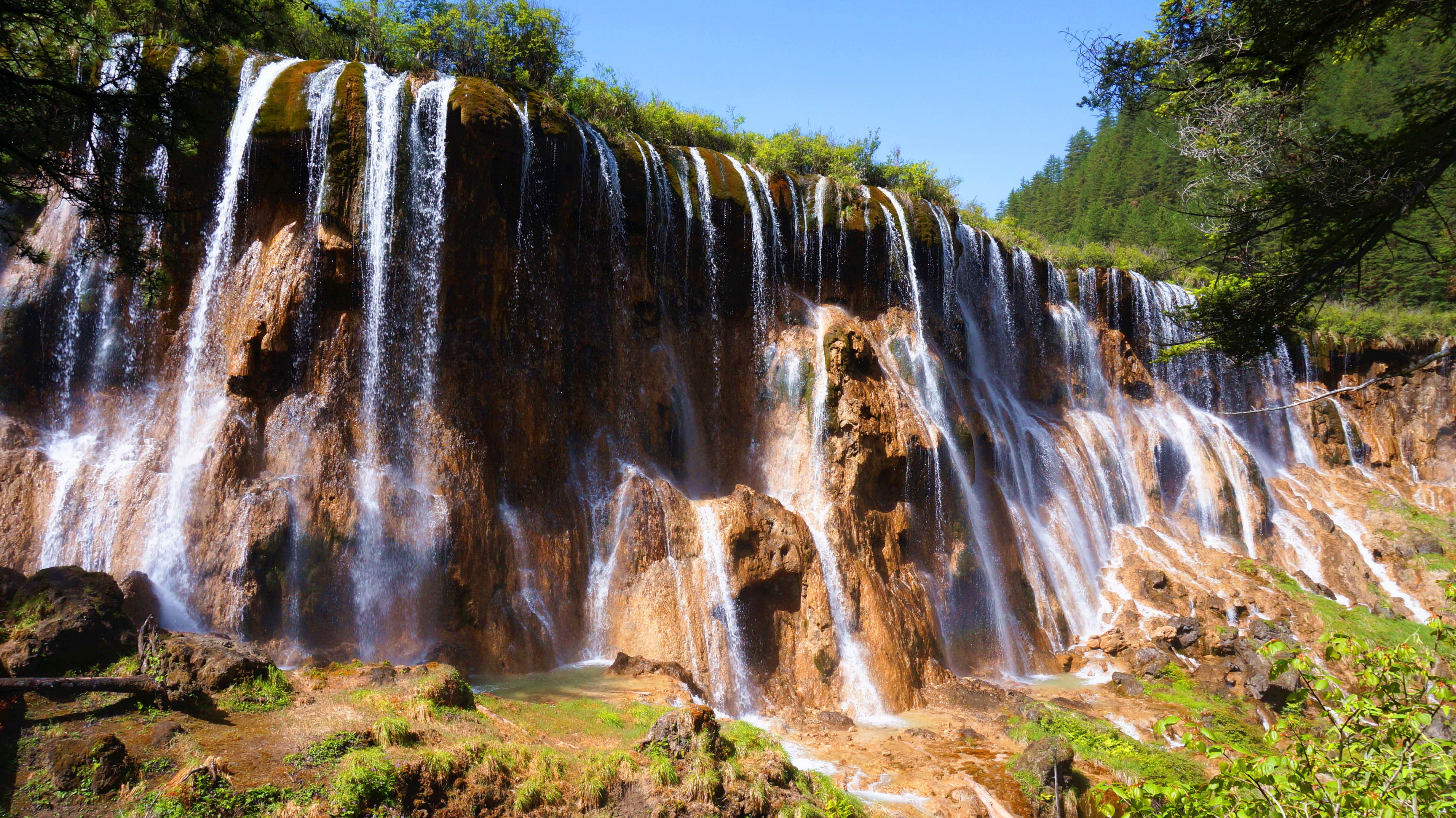 3.Mirror Lake
Mirror Lake (??, Jìng Hai) is an quiet lake in Jiuzhaigou National Park casting beautiful reflections of the surroundings when the water is calm, measuring 2,390 in elevation and up to 24.3 m in depth. The lake covers an area of 19,000 square meter. The lake is as smooth as the mirror, hence the name.