POWERCHINA resolves to complete construction of Tibet highway
Post Date: 2020/10/13 07:16
Share to: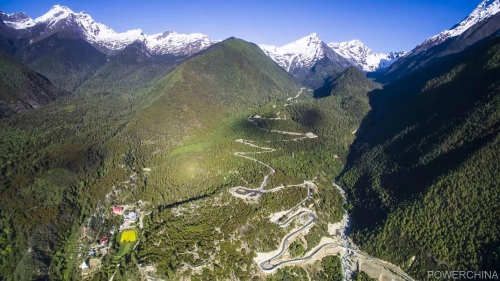 The Paizhen-Medog Expressway in Tibet autonomous region, which was surveyed, designed, and supervised by POWERCHINA Chengdu Engineering Co Ltd, recently entered the critical stage of construction and is expected to be completed by July 1, 2021, half a year in advance from initial plans.
The unconnected section of the project accounts for about 10 percent of its total mileage. However, it is the section with the most difficult engineering construction and the most complicated conditions.
Chengdu Engineering Co Ltd will attach great importance to the quality of design services, provide strong and efficient technical support to ensure project construction, as well as actively cooperate with all parties involved in the construction to overcome difficulties and complete construction of the project.
To complete the project half a year ahead of the original schedule will be a significant achievement to celebrate the 100th anniversary of the founding of the Communist Party of China and the 70th anniversary of the liberation of Tibet.
After completion, the Paizhen-Medog Expressway and the Zhamu-Medog Highway will form a world-class tourist loop around the Yarlung Zangbo Grand Canyon area. It will also help the transportation of high-quality agricultural products like Medog black tea and matsutake mushrooms to outside markets, helping lift impoverished people out of poverty.
------------------------Article From CGTN